Interesting facts...
You may recognize Lucinda E. Clarke from a previous post I did last year.  Today, let's catch up and see what's been happening since we last connected.  Lucinda, tell us a little about yourself.
I'm now old and wrinkly and frustrated that my energy levels are declining. While my brain is still racing a million miles an hour, and has yet to mature, my body refuses to cooperate. I've lived in 8 countries and had a rollercoaster of a life. I fret there isn't time to fit in everything I want to do before settling behind that big writing desk in the sky. I do hope they have one for me – well it might be down below – but as long as they leave me to write in peace and quiet, I'll be happy.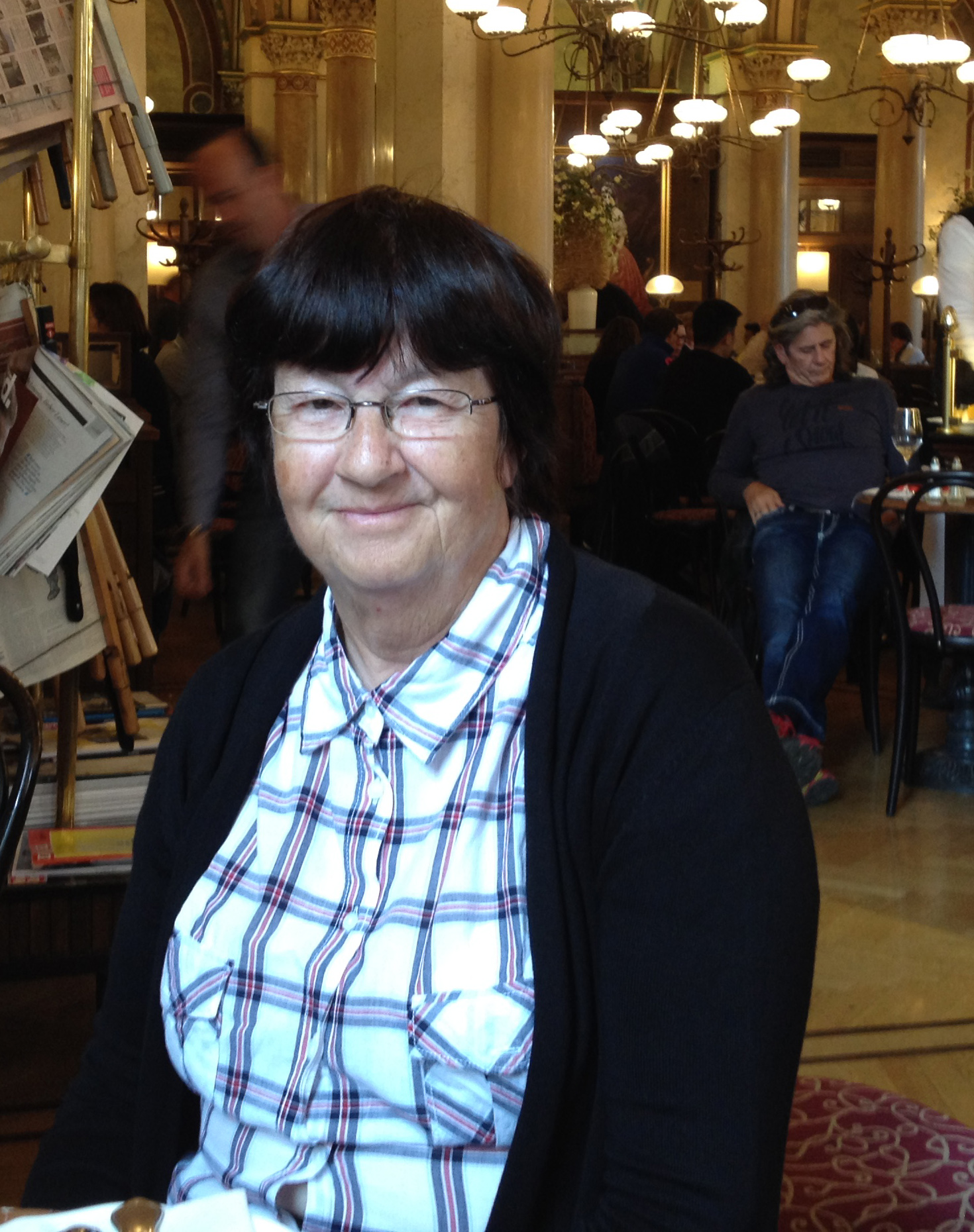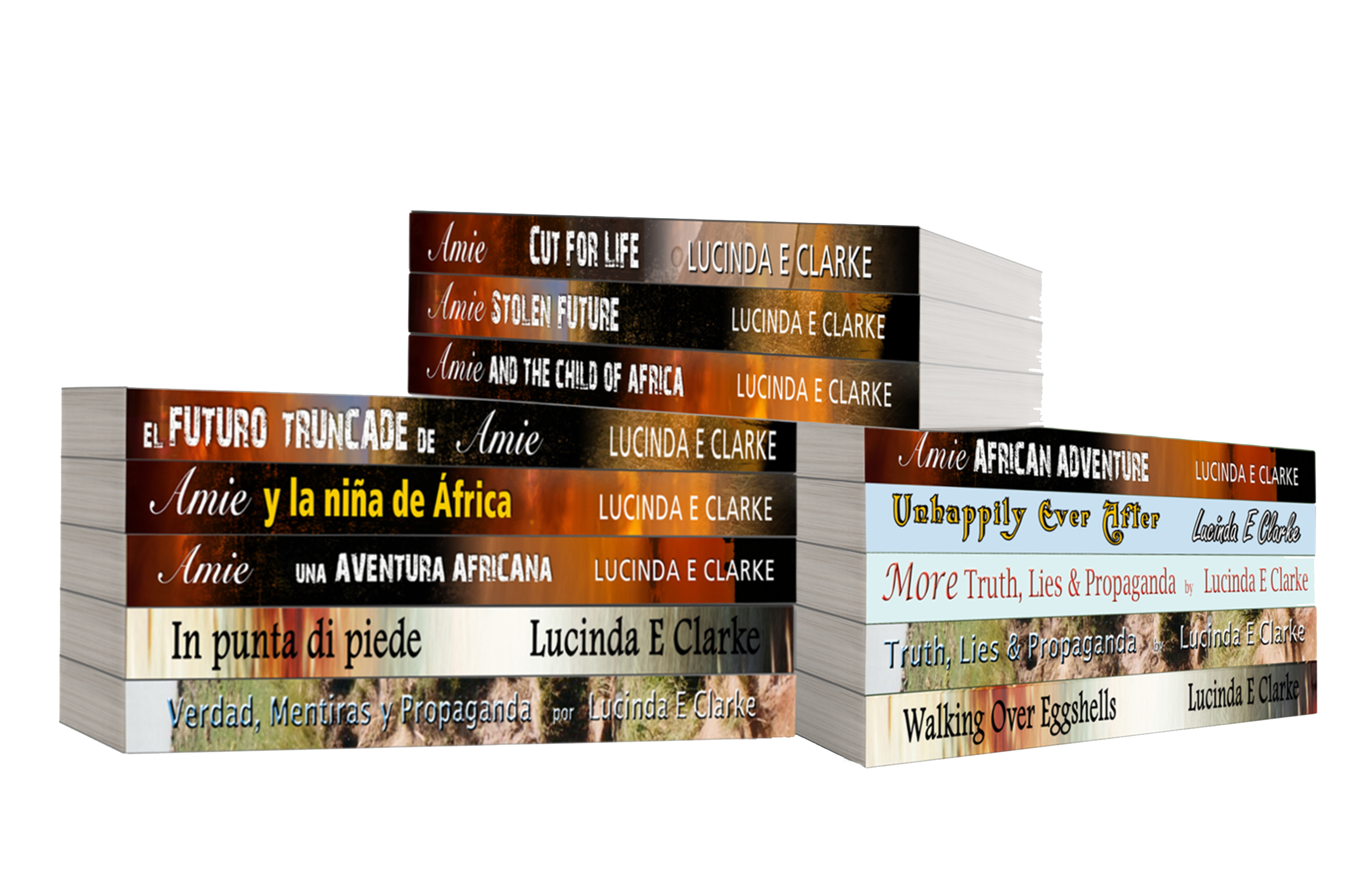 Do you have a mentor that helped or encouraged you to follow your dream of writing?
Yes. He was an amazing and talented guy called Jack Mullen. I auditioned at the South African Broadcasting Service as a continuity presenter. It was a disaster. I'd only been in the country less than a year. Colin Fish (ex BBC Home service) passed me on to the Drama department and after my presentation, Jack Mullen, who was head of SABC Drama asked where I got my material from. I mumbled I'd written it myself. "You are no great shakes as an actress…" (so, he'd noticed, I could have told him that!) "… I will use you but not often. However, you have talent, you can write. Go home and write." I floated out of the studios that day. I did go home; I did write; and the following month won the SABC Scriptwriter of the Year Award.
I'm in tears. When I went to google the spelling of Jack's name, I discovered a radio tribute, and they mentioned he had died. I think he was murdered. He was 80. I have him to thank for changing my life, my career and allowing me to live to work the dream I'd had from kindergarten.
When did you first consider yourself a writer?
It wasn't the cash prize for winning the award, but when I received the first cheque for my radio scripts. I was scribbling madly by now and more dropped into the bank from the magazines and my weekly newspaper column. The final step was when I resigned from my teaching job and went writing full time.
I was supporting one husband, two offspring, one domestic and her family, one gardener and his family, a St Bernard, three cats and a variety of small, fluffy, squirmy things.
What inspired you to write your first book?
(Ignoring the two I wrote for major publishers a couple of decades earlier).  Boredom. We'd retired to Spain – sangria by the sea, late mornings, social whirl? After a few months I was climbing the walls. I missed my filming, I missed my team, I missed working – I wasn't ready to retire. I'd put together a memoir for the family to read (they didn't) so when I saw the self-publishing option, I went for it. I was amazed at the response I got from readers and it snowballed from there.
Is there anything you find particularly challenging in your writing?
Finding peace and quiet and the space to write. I've shared on social media we live in a small rabbit hutch overlooking the Mediterranean Sea. Yes, it's small, the size of a holiday cottage. It's big enough for Dear Husband and myself, unless you need to run a business, and that's the marketing side of authorship. My one filing cabinet is a mess, and I gravitate from the back bedroom, to the couch to the dining table.
What was the best compliment you have ever received?
Apart from the affirmation above that I could right – heaven knows I can't do much else – the reviewer who listed me as one of the people she would most like to have to dinner. Me? Come on! Not the Dalai Lama, Marylyn Monroe or Winston Churchill? Wow that was a compliment to cherish.
Where do you see yourself in five years?
More wrinkles but hopefully with my brain intact and hopefully with another half dozen books out there. I'd like to make "A Year in the Life…" a four-book series, write another 'Amie in Africa book' and some more comedy. I never push my Fairyland satire, but it is very close to my heart. It still makes me giggle and I wrote it! I'd like to explore how Cinderella copes after her divorce.
Describe something that happened to you for which you have no explanation.
We had landed in Gaborone Botswana the previous day. I knew no one, had spoken to no one. On a walk around the neighbourhood I heard a voice calling me from a house. I stopped, accepted the invite to go inside and the lady served tea and biscuits and insisted on telling my fortune. She mentioned something only six people in the world knew and four of them were overseas, then she told me I would earn my living through the arts. The first shocked me and the second was a giggle as I can't paint to safe my life. But she was right on both accounts. I have no explanation for how she knew.
What books have most influenced your life most? 
Jean Plaidy, and Enid Blyton. As a precocious brat I remember reading "The Far Away Tree" and thinking 'I could do this.'  Jean Plaidy has never aged with her historical novels they are still an easy read and not dated like some of the books I used to devour and now find stilted or long winded. I had a magic history teacher at school and between them they gave me a love for stories from the past.
Tell us your latest news.
That has to be my new release out in May, the second of the "A Year in the Life of…" series.  Titled "A Year in the Life of Andrea Coe". It continues straight on from Leah Brand's story, as the friends meet up again in the café. A slightly different twist this time. It's 'when will she?' rather than a 'who is it?' story.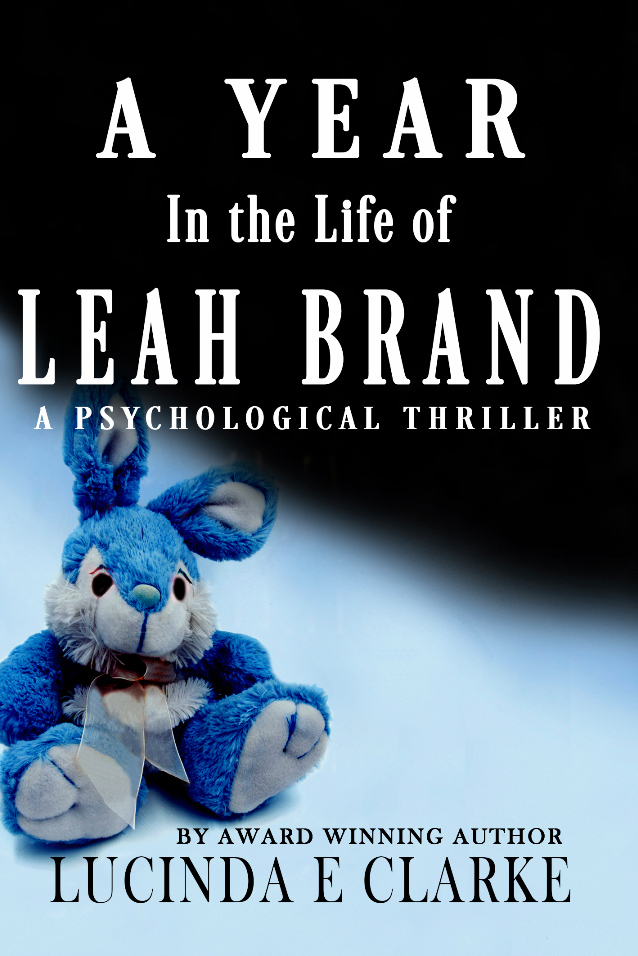 A Year in the Life of Leah Brand
2020 Reader's Choice Winner
----------------------------------------
Gold Medal in Mystery | Thriller | Horror
Bronze Medal Overall
Leah's nightmare began the day the dog died. A few years earlier a fatal car crash took the lives of Leah's beloved husband and their two babies, leaving her disabled. Life looked bleak. She was approaching forty, unemployed, broke and desperate. Then she met Mason. He was charming, charismatic, persuasive, and a successful businessman, well respected in the community. His teenage daughter did nothing to welcome Leah into the family, but life is never perfect.
A Year in the Life of Andrea Coe
New Release
----------------------------------------
Andrea was Leah'sbest friend. Or was she? Leah had survived hervicious husband's terrifying games and the mental asylum he committed her to.Her only desire now, is for a life of peace with her new partner, and her bestfriend, Andrea. What could possibly go wrong?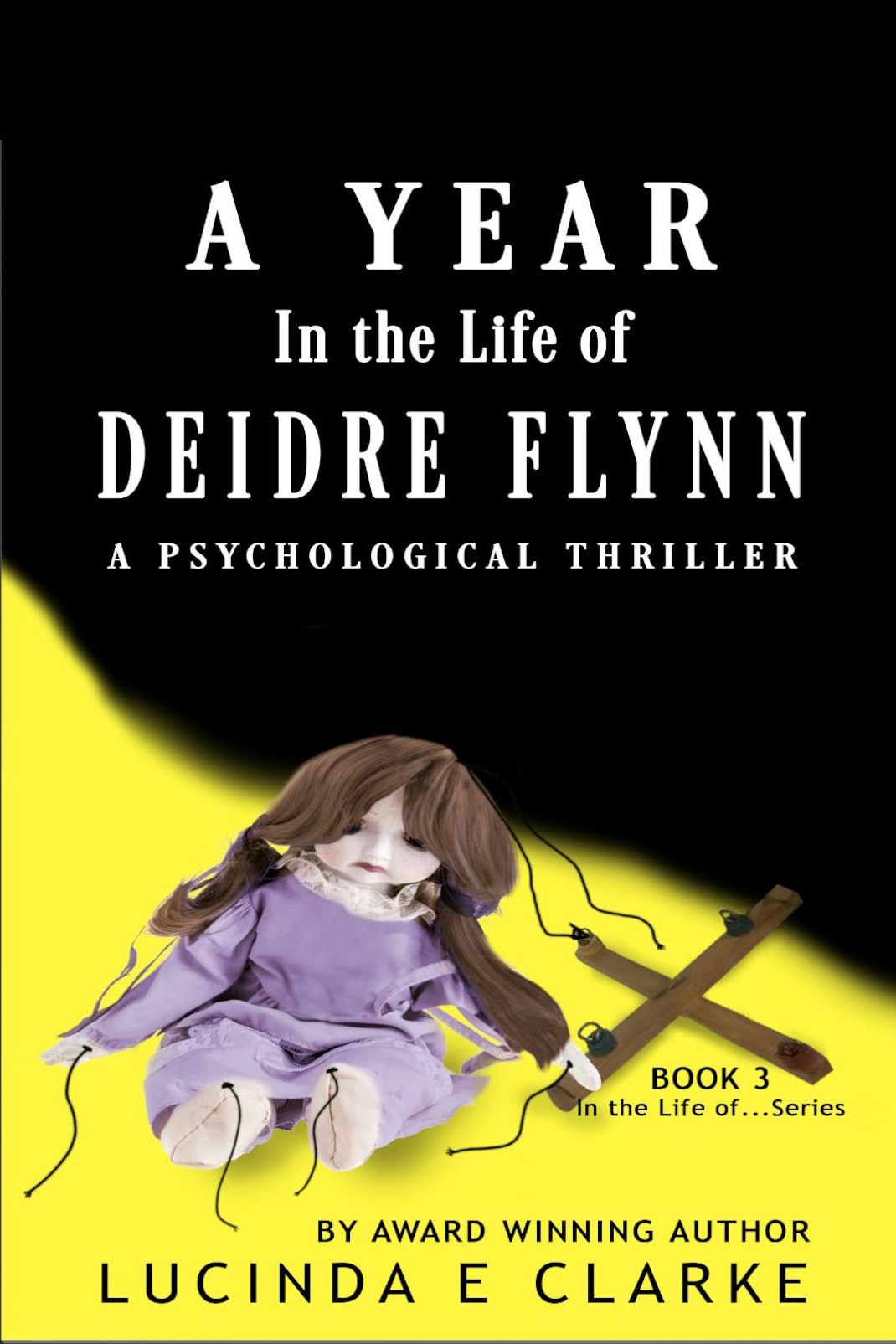 A Year in the Life of Deidre Flynn
Coming Soon
----------------------------------------
A gripping, psychological thriller Series for fans of Mary Higgins Clarke and Louise Jensen.
Can you share a sample of your current work with us?
The young man hesitated outside the interview room. His palms so damp with sweat his hand slipped from the door handle. They never prepared you for encounters like this in law school where lectures were based on facts, precedents, arguments and dissertations.

The prisoner on the other side of the door had evoked feelings of sympathy on his first visit. The paperwork he clutched in his other hand, told him life had dealt her a raw deal. Now it was up to him to win her case or at least a reduced sentence.

He flung the door open with more force than he intended and marched into the bare interview room that housed three chairs and one metal table bolted to the floor.

He did not glance up as he pulled out a chair and sat down opposite her. The woman was raking her fingernails along the edge of the table. She was close to forty and in her youth, she would have been very attractive. She did not look her best today. Her greasy, tangled hair hung down to her shoulders, her cuticles were torn and bleeding, her eyes red and puffy, her face sullen.

He repressed his personal feelings. He was not here to admire her good looks but to discover the truth. He would need to earn her confidence. Could she tell how nervous he was? He hoped no one had told her this was his first case. He had been handed a 'no-win' scenario as his baptism by fire.

He glanced at his notes. She'd been here overnight and she had not uttered a single word, not to anyone. She was due to appear in court tomorrow and while he would automatically ask for bail, she would not be asked to plea until it reached the Crown Court. He needed her to talk if he was going to defend her. Premeditated murder carried a life sentence without parole, but she didn't look capable of killing a fly. He was young and naïve, but his instincts told him they had the wrong suspect.

The way she sat, perched on the hard, metal chair, displayed her anger and frustration. From his study of the case she had every right to do what she did, but the law didn't see it that way.

He pulled the file from his briefcase and opened it.

"I want to help you, but I need you to tell me everything. Do you understand?"

She nodded and moved her hands down to pick a piece of invisible lint off her dungarees.

"I need to hear the whole story, so why don't you start at the beginning?"

She walked her fingers up and down the crack along the edge of the table, looking down, not responding.

"Can I get you a coffee?" he asked. Someone had mentioned she was fond of coffee.

She nodded.

He left the room returning a few minutes later with a Styrofoam cup of pale brown, tepid liquid and placed it in front of her.

"Sorry, that's the best they have on offer." For a second, he thought she was about to pick it up and throw it at him, but she wrapped her fingers round it and gulped it down.

"Please, I can't emphasise strongly enough you need to talk to me." He paused. "Do you understand the charges against you?"

She nodded, playing with the empty cup, rolling it backwards and forwards on the table.

"And do you know what the penalties are if you are found guilty?" He persisted.

Again, she nodded.

"Then you need to help me. Start at the beginning and tell me your story, please."
Are experiences based on someone you know, or events in your own life?
In one sense. I was betrayed by my best friend when I was pregnant with my first child. Was this at the back of my mind when writing? I have no idea, but it's possible.
Who would you like to be stuck in an elevator with?
It has to be Steven Spielberg doesn't it? I would slam him up against the side of the lift while pressing the stop button and insist he make a movie starring Amie as she slogs through the African bush with no food and water. I'd paint him such a vivid picture he'd have his cheque book out in no time. (OK he'd ask for my PayPal details).
What are your current projects?
I've begun to write the third book about Leah and her scheming family. I am already six words in, not including the title.
Name one entity that you feel supported you outside of family members.
My DH has been supportive in that he does my paperback formatting and deals with Ingram Sparks and fixes the covers for the foreign language versions. In the earlier days he read the Amie books and we had long discussions as to why I hadn't sent her to the loo for three days – he's a little on the practical side. But apart from that, my family takes little notice of my scribbling and I understand from many of my indie virtual friends this is very common. My books are very seldom mentioned in company. I keep very quiet about them in the 'real' world.
Do you recall how your interest in writing originated?
This is quite sad as I was an only child of the widowed mother with a personality disorder. I lived in an imaginary world for most of my childhood until I went away to college. Books and scribbling were my escape.
Do you remember the first book you read?
The very first book was a Noddy book by Enid Blyton, but I don't remember which one. I collected them avidly and read them over and over.
Who designed the covers for your books?
Various people. The Amie books by Daz Smith in the UK, the Leah covers by Sharon Brownlie in Scotland. I used my own photos for the Truth, Lies and Propaganda books and I had a graphic designer draw my Cinderella book.  And I have a couple of videos made by you Melanie which I love.
One final question...Do you have a blog/website? If so, what is it?
Related Posts