Interesting facts...
Sinfully sultry romance - that's the world that best selling author Delta James inhabits and shares with her readers. A world where alpha heroes find true love with feisty heroines. Delta's stories are filled with erotic encounters of romance and discipline. One fan suggested it was best to have a "fan and a glass of water" when reading Delta's stories.
Tell us a little about yourself?
I'm new to being an author.  I wrote my first book, under the penname Willa Bradley, in November of 2017.  It had always been a dream, but I put it off.  I'm not sure why, but I just decided I was going to give it a shot.  I have been very humbled and thrilled by how well I've done and by how much fans love my work.
Tell us your latest news
Mastering his Mate came out September 14th.  It is the third in the Wayward Mates series and Book 4 should be to the publisher this week.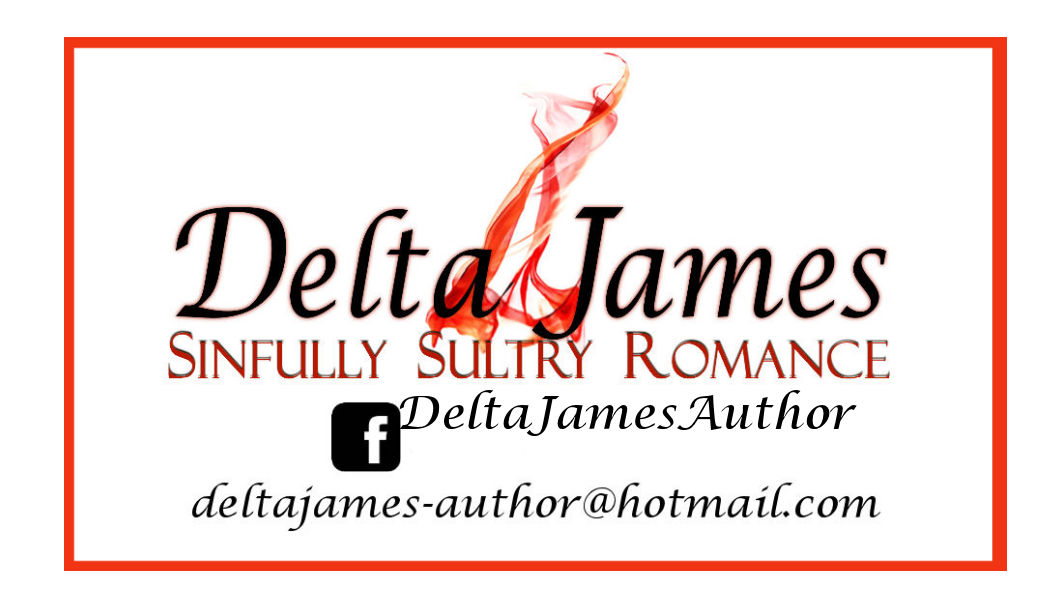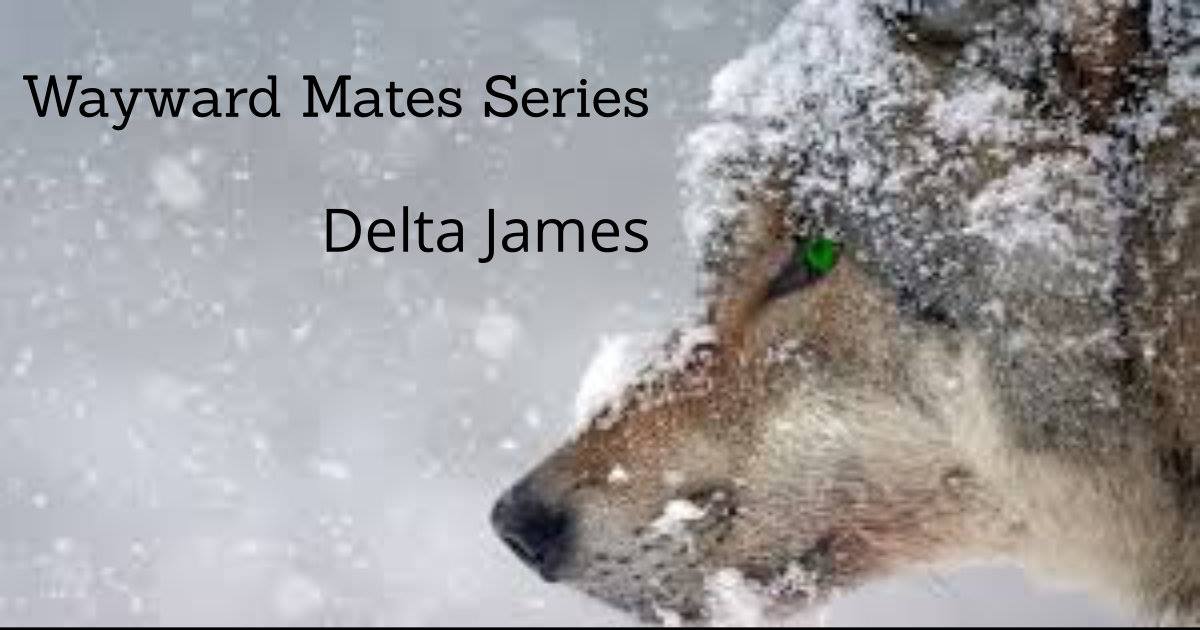 Have you ever finished reading a book (OR...been intrigued by a synopsis) and wished you could get to know one of the characters a little better? Well, you're in luck. Get to know Roz Kincanon, from Mastering His Mate (The Wayward Mates Series)...
Roz Kincanon tell me a little about yourself.  Where are you from?  Is there anything you would like your fans to know about you that maybe wasn't revealed in your story?
No, I'm pretty much an open book .. ha! ha!  Well, maybe that the couple of years I was on my own as lone wolf were pretty awful.  I was lonely, no one to trust, and didn't know nearly enough about being a wolf shifter to be on my own.
Where did you grow up and what was your childhood like?
Liza, my younger sister who's mated to our beta, Bash, and I had a great childhood up to my late teens and her very early ones.  Our parents were killed in a car accident.  Not only did I lose my parents, but I suddenly had to become the responsible adult in my little sister's life.
What makes Roz Kincanon so special?
What makes me special?  I can shift from being human to being a wolf.  Besides which I keep my mate almost as happy as he keeps me.
Tell me about your reputation and how it has impact your life and your relationship.
Oh, that's rich.  I was one of those pesky rogue females of the Bae Diogel pack.  To say the old boys of the Ruling Council and most of the other wolf packs we were some kind of horrible aberration.  I think some were just pissed because  we had proved we didn't need men.  But I think some, like my Oliver, truly believed that we were a target to the wrong kind of male wolves and that we weren't safe.  Of course, I always ask him if that was their only concern why was it mandatory that we be mated?  He usually finds a way to change the subject.
Do you have any regrets?  Is there anything you wished you had done differently?
That's a hard one.  My gut reaction is I should have stayed in the Hamptons and met Oliver when I was turned.  But here's the thing … I believe that all of our experiences – good and bad, dark and light, sweet and sour – combine to make us who we are and bring us to where we are at this point in time.  So, part of me says I would like to have had Oliver from the beginning, but yet that time before we met is an integral part of who I am.  Maybe I could have told him I loved him sooner.  He deserved that.
 Where do you see yourself in five years?
If I'm right where I am today, I'll be fine with that.  I know each day I grow to love Oliver, our pack and our life even more.  I'd love to have a baby – preferably a little girl not only because born female shifters are becoming more and more rare, but also, I'd like her to hear how her mother lived and become a strong leader herself.
If there was one thing you could change about your past what would it be?
Again, I don't think you can change the past and not change the future and who you are.  But maybe, telling Oliver I loved him sooner than I did.
If you could go anywhere with one person, who would you take and where would you go?
That's easy.  I'd go with Oliver.  And I have a real hankering to do a grand tour of Europe – London, Paris, and Rome.
Describe something that happened to you for which you have no explanation.
I became a wolf shifter.  The first I knew of our existence was when I woke up as one.
What was the best compliment you have ever received?
This may sound really shallow, but after the first big soiree I put together at our home in the Hamptons, people kept saying it was the best party they'd ever been too.  I'd run into guests in town months later and they'd stop to tell me again.  Now I know a party isn't like curing cancer or solving the problems in the Middle East, but for me?  A kid from Jersey?  I never thought I could pull it off.  Not only did I do so in spectacular fashion, but I had a blast.  Wait until they see what we're doing for New Years!
If you could have anyone locked in a room so that you could torment them for a day, whom would you choose and how would you torment them?
That's just not who I am.  If you're my enemy or I feel you need to no longer be breathing, I'm going to take you out.  Kill you, dispose of the body and move on with my life.  I'm not much of a torturing kind of girl … but I've been known to play one.
New Release...
He has been patient with his mate for long enough. Now she needs to be mastered.
After she was injured in an attack by a rogue band of wolves, Rosalyn Kincanon awoke to discover that her life had changed forever. Angry and distraught, she fled from those that nursed her back to health and found her own place in the world. But now the all-female pack she helped lead has been disbanded and the women are to be claimed as mates whether they like it or not.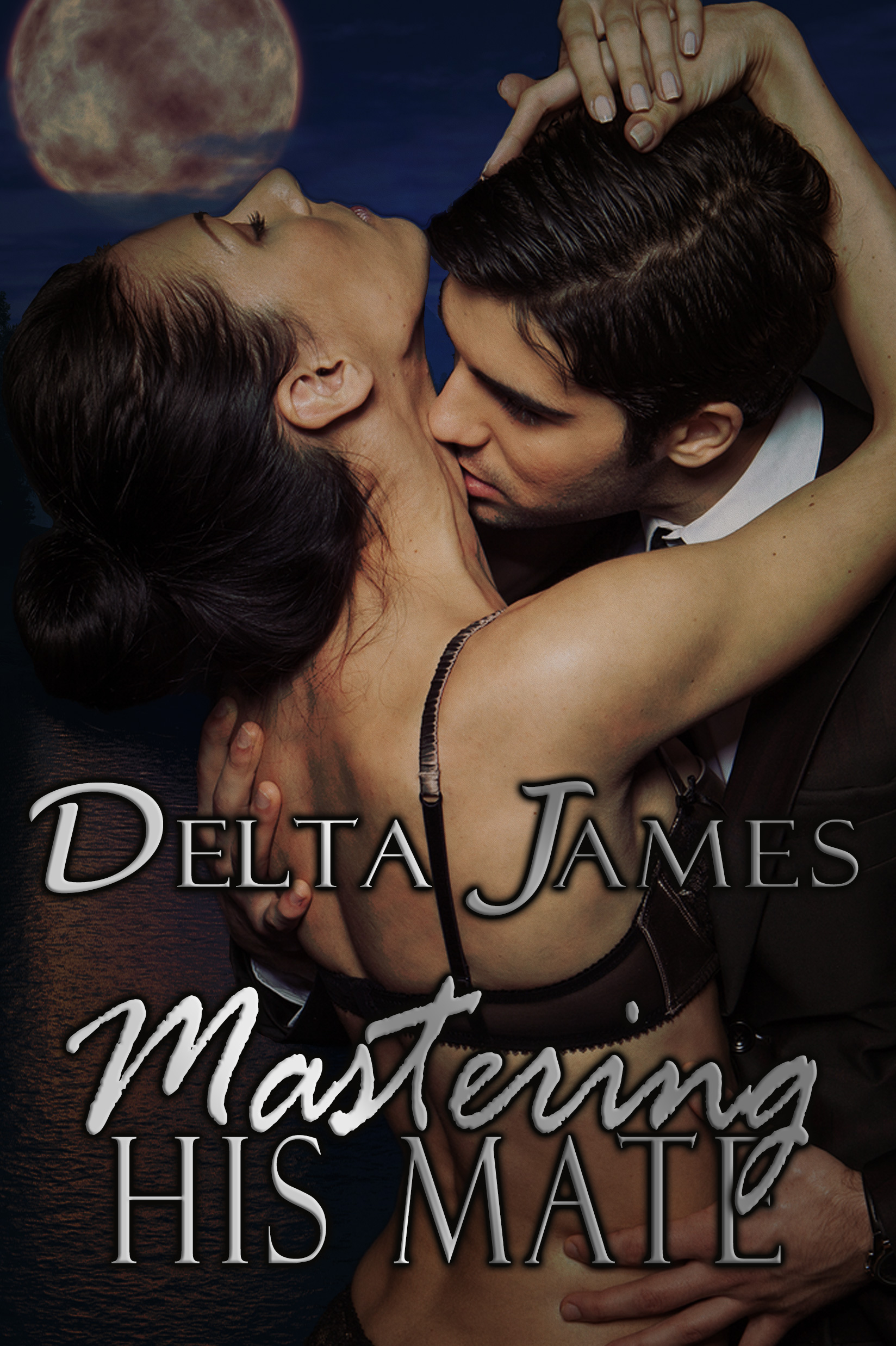 Other Books in the Series...
Brought to Heel
Before he claims his mate, she must be brought to heel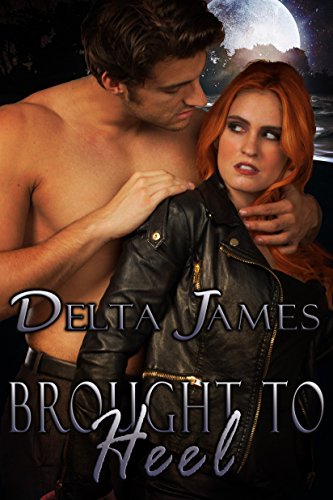 Marked and Mated
She ran from her mate. Now she must be punished.
Would you rather be ugly and live forever or attractive and die in a year?
Too many variables – but I do believe even if I became disfigured and "ugly" that Oliver would love me.  And if could live forever too, then I would choose that in a heartbeat.
If you could go to anyone (living or dead) for advice who would it be and what would you ask?
That's easy – the women who were former Bae Diogel – those gals can do anything and we have lived as no others have lived before us.
What is the weirdest thing about you?  Are you proud of it or embarrassed?
Aside from the I can become a wolf?  LOL!  Of which I am very proud.  Probably that the great Mistress of the Hamptons pack  used to make a living doing welding on skyscrapers and I'm damn proud of that.
Mountains or Beach?
Beach – I live on an island for Christ's sake.
Who would you like to be stuck in an elevator with?
Oliver  -- think of all the kinky things we could do.  Trust me for a man who people perceive as straight laced, that man has got a bag of sexual tricks second to none!
Will be seeing more of you in the future or has your story already been told?
Never count a good wolf down.  This is Oliver and I's story, but  I don't think I'm done.  And you never know when and where I might show up.
If you could change one thing about the world… what would it be?
I would let female shifters live outside of what the males in our society deem to be their proper places.  Don't get me wrong, I love my life and I wouldn't change anything about being with Oliver – not even the spanking – but not every female gets an Oliver or a Dylan or a Jean-Michel.  There are plenty of female wolves living lives of quiet desperation.  I would see them free to choose their own destiny.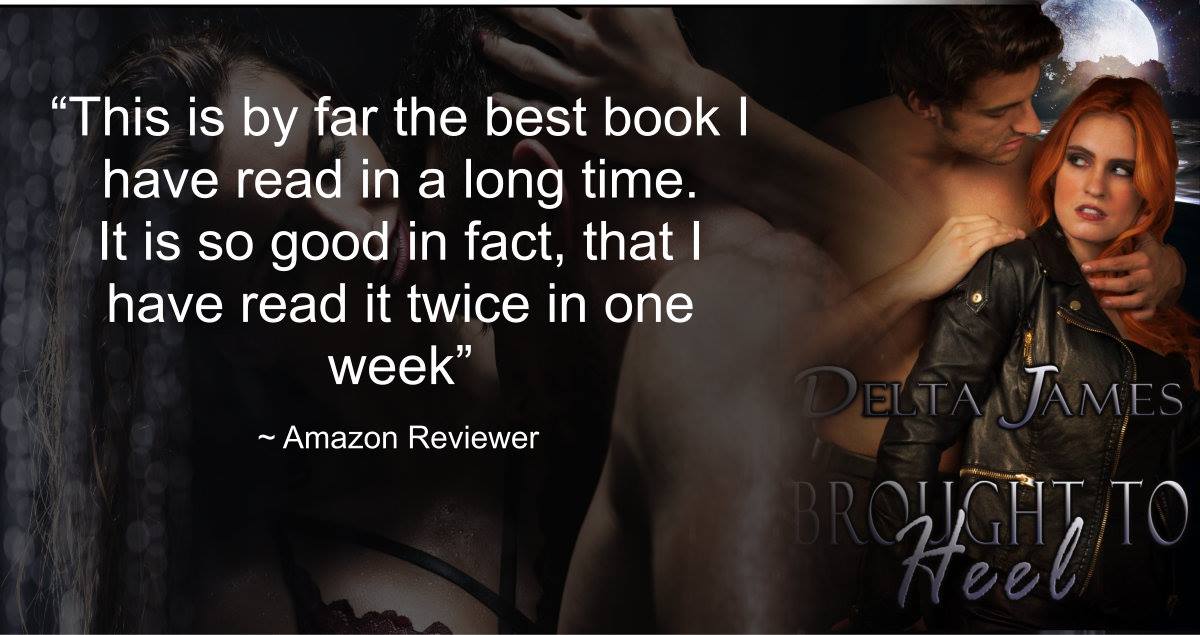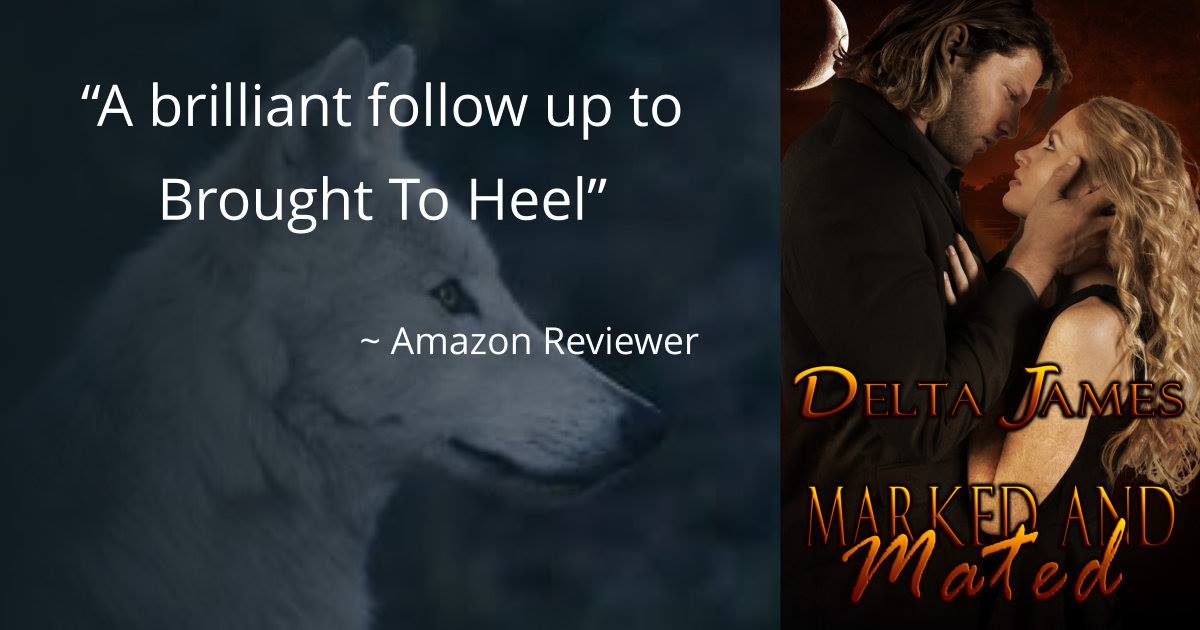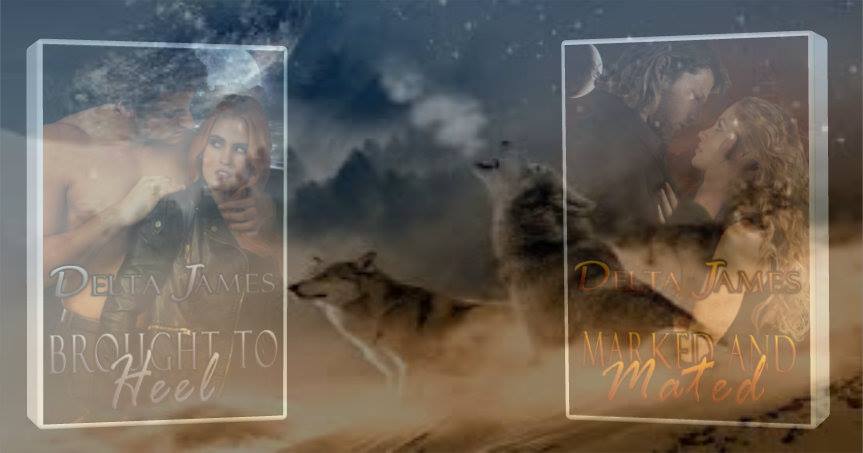 Want to know more about Delta James? Continue reading her in depth interview...
When and why did you begin writing?
Several years ago I had my whole life turned upside down.  I got wiped out financially, lost what I thought was a stable relationship, etc.  It really took it's toll.  I pulled back from most things in life and licked my wounds.  But I'm nothing if not just a survivor but someone who, like the Phoenix, will rise again.  I re-examined my life and decided what I wanted for me.  Toward that end, I shocked my friends and family and chose to move from the Pacific Northwest to North Carolina – where I knew no one.  I decided that every bad decision I ever made was one made in fear and I was going to find a way to stop living a fear-based life.  Two years later, I decided that choosing not to pursue being a published author was a fear-based decision and sat down to write my first book
Do you have a specific writing style?
I think my style is character-driven erotic romance.  I write mainly in two genres – paranormal and contemporary  western.  I do have two contemporary romances that are suspense but they haven't done as well as the other two genres.
When did you first consider yourself a writer?
Three different watermarks – the first time a book I'd written was available to purchase on Amazon; the second was when a fan recognized me and told me how much she loved my characters and my books and could discuss them with me.  Just recently, when I held in my hands, my first paperback.  Those are the three times that for me made it real.
What inspired you to write your first book?
I love erotic romance and had been reading quite a bit.  Some of it was great and wonderfully written.  But some, frankly, was poorly written and edited.  I thought to myself reading the latter, I can do a better job.  As I'd always dreamed of being a writer, I sat down and wrote my first novel.
How did you come up with the title?
My biggest weakness is titles.  I'm pathetically bad at them. Thank God my current publisher is great and has suggested titles each time.  The first time, they were very sweet and didn't want to hurt my feelings.  Once I told them I had no ego around those kind of things they were all in!  LOL!
Is there a message in your novel that you want readers to grasp?
I don't think I put a message in because for me reading is a recreation.  I don't like message books or movies, I want to be entertained.  So, at the end of the day as long as I'm entertaining people, I'm content.  There are those, however, that will tell you that I write very strong, non-submissive females who choose to submit to their partner.  I've had numerous fans who have told me that's what they like about my characters … that they can relate to them more than a lot of other heroines.  One fan told me a lot of heroines are either the woman they'd like to be or that they used to be.  Mine are ones they could see as friends or at least going to brunch with.
Are experiences based on someone you know, or events in your own life?
Any author who tells you that characters and events in a novel don't relate in some way to their own life is either lying to you or to themselves.
What are your current projects?
I'm just finishing up the fourth in the Wayward Mates series.  I have a contemporary western that will come out later this year.  I'm planning some kind of holiday novel, and have another contemporary western that will take place on the Chief Joseph ride.
Do you see writing as a career?
Not really.  It's a great second job but more than that it's my grand passion and I have so much fun with it.
If you had to do it all over again, would you change anything in your latest book?
Of course.  Authors are always revising.  There's always a way to make it better.
Is there anything you find particularly challenging in your writing?
Because I write character-driven and am "pantser" (one who writers by the seat-of-her-pants instead of with a well-conceived plot), I sometimes find myself getting lost.  It usually doesn't take much for me to get back on track, but it can be a bit stressful when it happens.
Who designed the covers?
The amazingly talented Korey Mae Johnson.
Do you have any advice for other writers?
Write!  I know that sounds like a no brainer but I can't tell you how many authors I know that just get so hung up in their own head they can't get out of their own way.  I'm a member of the Carolina Romance Writers Association.  And we have a member that asked how I could produce the way I do – eleven books in ten months – and I said to her write.  She said "I can't" I said "Of course you can.  Don't pick a word count to hit each day, pick a time limit.  Sit your ass down in the chair and write.  I don't care if you write I hate Delta James over and over for however long you're there … just write."  The next month she confessed that she'd done just that and that the first two days she wrote I hate Delta James … but it made it push through and she was back on track. 
Do you have anything specific that you want to say to your readers?
Thank you!  Thank you for making my dreams come true. Thank you for all your feedback and reaching out to me to share.  And thank you for loving my characters as much as I do!
What makes you laugh/cry?
My basset hounds.  I laugh out loud at them every single day.  And when I lose one, I am destroyed.  But the pain of their passing never, ever negates all the joy they brought to my life.
What do you want written on your headstone and why?
She Lived Without Fear  if I have to have a grave or a marker.  In all honesty, I'd just as soon they take whatever parts anybody else can use and toss what's left out onto the mountains for the wolves.
Other than writing do you have any hobbies?
Yes, I'm passionate ab out riding horses white water rafting, interior decorating and showing champion dogs.
If you were not a writer what else would you like to have done?
Been an interior designer.
If you were not a writer what else would you like to have done?
Been an interior designer.
One final question...Do you have a blog/website? If so what is it?
I can be contacted through my Facebook page: 
Related Posts