Subscription Confirmed!

Thank you, again for subscribing to Melanie P. Smith's Blog.  
Hi.  I'm Melanie P. Smith, a multi-genre author of criminal suspense, police procedural, paranormal romance and romance novels.  Welcome to my community of friends!  I promise to always do my best to bring you stories that entertain and help you embark on a journey of adventure.  In addition to Paige Carter, you will also receive updates on great sales, promos, and in-depth interviews with amazing authors.  As I said, your information will be kept in the strictest of confidence and will never be sold or shared.   
Again, thank you for your subscription.  I'm thrilled to have you aboard.  As you await the next issue, check out some of my latest Posts.  Find your next favorite novel among those authors featured in my Author Spotlight.  Or catch up on Paige Carter with the Current Season.  It's always available for free exclusively on my website.
Now for the important part… the FREE STUFF!  Your free copy of Paige Carter – Season 1 is waiting.  Don't forget to select Download at the bottom of this page and pick your format.  Next step…Start Reading!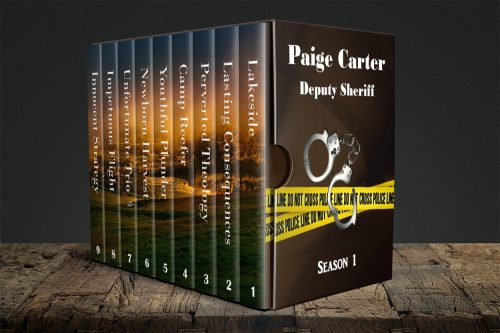 ---
---
Not sure how to get the file to your Nook, Kindle or iPad?  No problem, here are some instructions to help you get started…
Kindle Instructions (eMail link directly to Kindle)  | Video Tutorial
iPad Instructions…
How do I read books on my  iPhone, iPod Touch or iPad?
Go to the Apple App store and download the free iBooks app.  Once installed,  download your book as an .epub file.  Your iOS (Apple) device will give you the option to open the book in the iBooks app.  Click that.  Voila!  It'll open in your iBooks app.  Don't want to download the iBooks app?  Most iPhones, iPads etc will allow you to open a PDF document.  Just download the pdf then open the doc and you're all set.

Download Link…