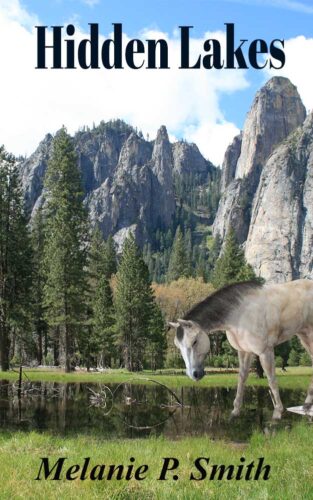 Hidden Lakes (Western Romance)

She thought she was starting a new chapter but maybe she's just reliving the past.
Melissa is a single mother and a widow. Her husband, a fireman, passed away while valiantly saving the life of a small family just over a year ago. Melissa is struggling financially and has now moved back into her childhood home in Hidden Lakes Colorado. She is hoping that a move from the big city to a small town will be therapeutic for both herself and her seven year old son, Jeremy. There's only one catch, Shane Chandler.
Shane is a cowboy through and through. He runs a large ranch on the outskirts of town. He had a rough childhood and it shows. He's rugged, sexy and set in his ways. He loves his ranch, but he loves his daughter even more. The road to being a successful rancher and a good father was a difficult one, but he wouldn't change a thing. Well, except maybe one.
Shane and Melissa have history. The two were considered the perfect couple by the entire town of Hidden Lakes before another woman came between them. Melissa left town and Shane did his best to move on with his life. Hidden Lakes is a small, cozy town. Can the two of them coexist in such a tight community considering their history? And how will Shane react if he discovers Melissa's secret?