Your feedback is appreciated.  Please take a minute to sign my guestbook.
Write a new Entry... I hope you enjoyed visiting my website. If you have a minute, I'd love to hear what you thought. Did you find something you liked? Enjoy my books? Want to discuss my blog? Know the author? All comments welcome and once you're finished, be sure to spread the word and let others know what you think.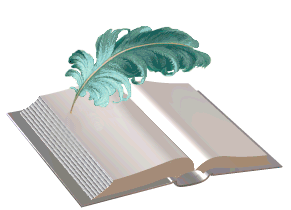 48 entries.
Rather educational look ahead to returning.
thank a lot for your website it assists a whole lot.
Love the website-- extremely user friendly and lots to see!
Awesome Webpage, Carry on the excellent job. Thank you.
Thanks, the site is really beneficial. Will certainly share website with my pals.
Passion the site-- very individual friendly and lots to see!
Many thanks very valuable. Will share website with my buddies.
Many thanks, this website is very beneficial.
You've got superb info in this case.
Merely had to state Now i'm delighted that i stumbled on the website page!
I benefit from browsing your web site. Cheers!
Hey, cool websites you've right now.
I enjoyed strolling through your website. My favorite feature was your photography. The scenes you captured painted by God were truly breathtaking!
With thanks! It is definitely an remarkable web page!
Excellent page, Preserve the fantastic work. Thanks!
Maintain the helpful job and producing in the group!
Hey there, from one former British colonist to another....good luck
Excellent website and very easy to negotiate. Good info too
Incredibly user friendly site. Great information available on few clicks.