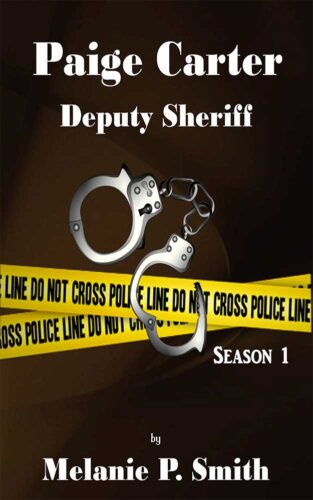 Was moving back home the worst mistake she ever made?
Paige Carter has moved back to town, but not everyone is happy about her return. Her past is complicated and filled with tragedy. Her father was killed on a top-secret Ranger mission in Afghanistan.  Her mother was murdered when she was a senior in high school.  After seven years as a forensic science expert with the FBI, a failed relationship, and too many unanswered questions — Agent Carter needs a change.  Follow Paige in her new career as a deputy sheriff in a rural Utah town where local crimes are solved, and secrets are revealed.
This compilation is one complete season comprised of nine stories where Deputy Carter and her fellow officers investigate local crimes, arrest the criminals, and deal with personal struggles.
Episodes:
1.    Lakeside
2.    Lasting Consequences
3.    Perverted Theology
4.    Camp Reefer
5.    Youthful Plunder
6.    Newborn Harvest
7.    Unfortunate Trio
8.    Impetuous Flight
9.    Innocent Strategy