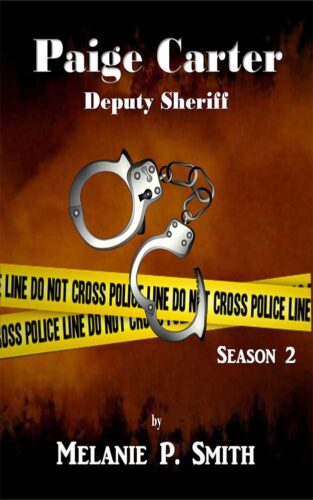 He's watching her; she's hunting him
Season 2 continues to bring a unique blend of criminal suspense, police procedure and human interaction. Paige Carter is still working to rebuild her personal and professional life; one step at a time. Follow her progress as she fights crime, searches for a killer, and tries to deal with the undeniable chemistry she shares with her mysterious neighbor.
Paige is about to face a threat nobody saw coming. A murderer is still at large – One that is watching and waiting for the perfect time to strike; Paige and Jericho continue their hunt for a killer. Can they rebuild their personal and professional relationships to fight local crime and solve a mystery that has haunted them both for over a decade?
Episodes:
Bad Blood
Ancient Thievery
Lethal Remedy
Pernicious Liaisons
Shadow Rustler
Desperate Love
Kindred Discord
Unexpected Threats
Hostile Annihilation


Buy Direct from the author and save with Authors Direct. Download App
iOS
or
ANDROID
----------
ABOUT TOM SLEEKER (Narrator)
I was a radio nomad for the early part of my career before settling with CBS Radio's WVMV, Detroit. I had a great run as the Program Director and an on-air host there, eventually taking the station to number one... one of the few Smooth Jazz formatted radio stations in the country to achieve that ranking. These days I spend my time narrating Audiobooks and internet videos, or working on my new pet project, "Grass 'N Such." And I occasionally fill-in as a host for the University of Michigan's award winning Public Radio Station. Want to know more?
Visit his website...
----------
1.
Check the inbox (and spam folder!) of your email address used to purchase the audiobook on Authors Direct. It may take up the
5 minutes
for the email to arrive.
2.
You'll receive an email from Authors Direct. It contains your temporary password to login to the free
Authors Direct
mobile application on
iOS
and
Android.
3.
Download the app to your smartphone/tablet and login using your temporary password. You'll set a new custom password the first time you login. You'll find your audiobook is waiting for you seconds after you've made your purchase and logged in for the first time. Subsequent purchases under the same email address will automatically appear in your Authors Direct library.