Interesting facts...
Tell us a Little about yourself.
Since I've stopped going out to work I've found that I love doing creative things, such as playing a musical instrument, painting and of course writing. At the moment I'm doing a printmaking course with the Open College of Arts. It's brilliant. Who knew that, cutting lino and messing about with printing inks, on all sorts of paper, could be such fun?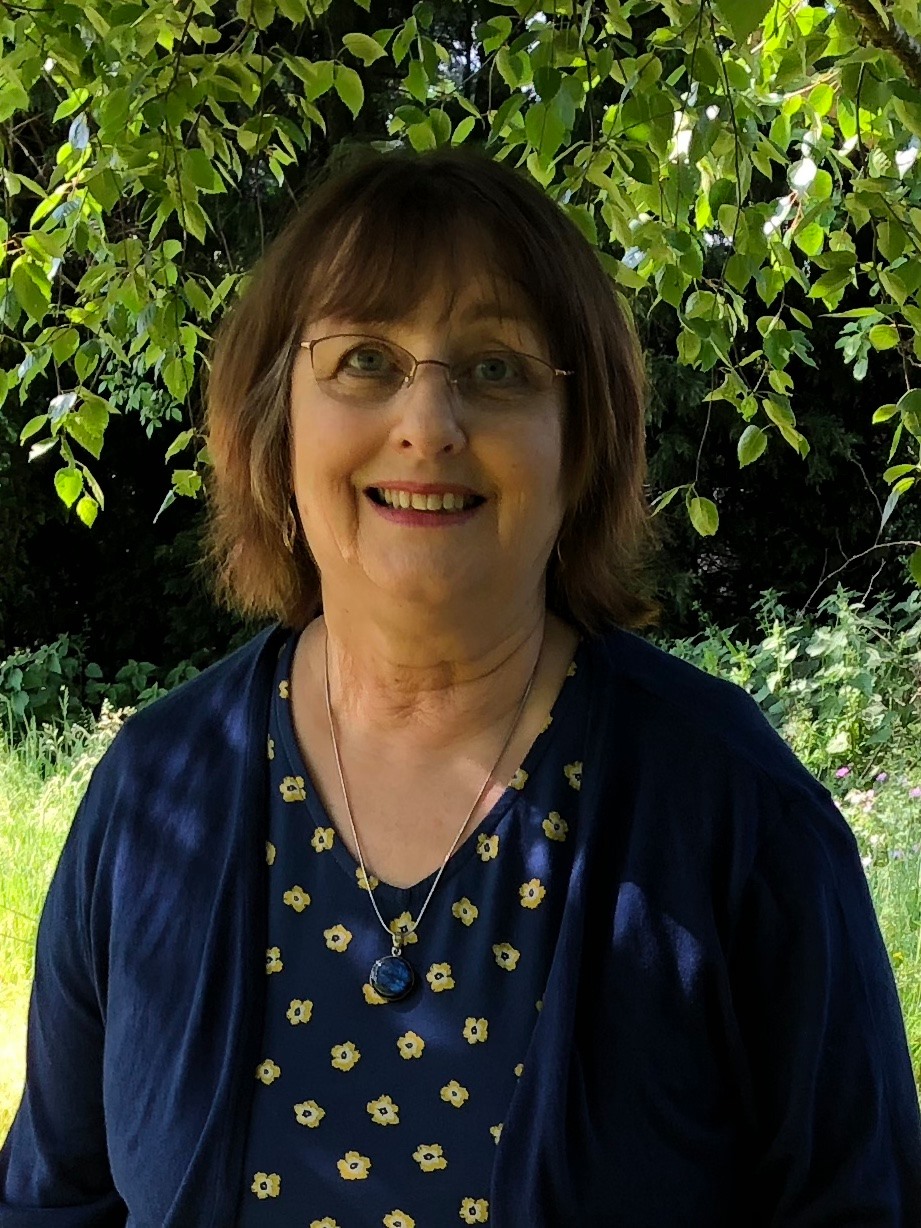 When and why did you begin writing?
I don't remember a time when I didn't write. I used to write poems on the back of envelopes or in odd pages in diaries. When I was teaching, I wrote stories for my classes and included all the children. You had to make sure that any bad characters were not named after children in the class, otherwise you might upset them. Even as a child I'd tell stories to my family on long car rides.
I completed my first book of short stories in 2008. The ideas for the stories were good, as I have a vivid imagination, but the writing was not so good. In fact I've just finished revising it. It's called Missing and is available on Amazon's Kindle Unlimited. One of the problems with writing all the time, is that you continue to improve, and then your early work niggles at you. I've been told many times to forget the early work and move on to new books, but I find that hard to do.
Is there a message in your novel that you want readers to grasp?
In my trilogy, The Truth Finder, The Visualizer and The Healer (still being written) there are messages at different levels. I think one message is to embrace your talents. There are also messages about being true to your beliefs.
The Truth Finder
mybook.to/TruthFinder
The Visualizer
mybook.to/TheVisualizer
What are your current projects?
Currently I'm working on The Healer, the third book in my trilogy. I have the whole book in my head, but only a few chapters on paper. I'm collecting poems for my next poetry book and I've nearly completed another book of short stories. I always work on several projects at once, because sometimes I like to leave a book to fester for a while, before I'm ready to finish it. I think my subconscious does a lot of my writing.
Name one entity that you feel supported you outside of family members.
I'm a member of The Winsford Writers and usually we meet up once a week. Even during lockdown we have done a writing task every Friday. We started off as a college course but when the college stopped the classes we decided to carry on. Nowadays we take it in turns to set writing topics for each other and then share our work. I like the fact that although we are always supportive, we do honestly critique the work. Each of us has different interests, which enhance the group's achievements.
Is there anything you find particularly challenging in your writing?
Proof Reading and Editing. I don't mind the first read through, but when you're on your tenth read and you've sent it out to four beta readers and they've all got different opinions, I find it hard, but it's got to be done.
Who is your favorite author and what is it that really strikes you about their work?
I really don't have a favourite author as I like so many. Trudy Canavan is one. She writes fantasy. Her books contain hardship and magic, but there's always a strong element of justice. I'm also a fan of J.K. Rowling, not only her Harry Potter books, but her Robert Galbraith books. I used to strongly prefer murder mysteries, such as those written by P.D. James, but as I get older I'm reading a wider field. I think I like books where the protagonist has real struggles, but works out ways to overcome them.
Who designed the covers for your books?
Sharon Brownlie, from Aspire Book Covers, has designed my covers for the trilogy and for The Mermaid, a book of short stories. mybook.to/TheMermaidShort  She works with you to create covers that really fit the content. Take a look at her website.
Do you have any advice for other writers?
Get on and do it. The first draft may be poor, but if it's on paper you can improve it. If it's still in your head, it's harder and may never get done. Set yourself targets like 500-1000 words a day for a month. You'll produce a quantity of work that you can then revise.
What do you want written on your headstone and why?
I don't want a headstone. If you want to remember me then please read my books. I have little messages of love dotted in them, especially in my poetry books, so if you miss me, dip in there. For example, The Shadows of Love.
If you were not a writer what else would you like to have done?
I was a teacher or Head Teacher for many years of my working life and I loved it. I was never bored and hope I inspired many children to take their chances and grab their opportunities. I know the children in my classes wrote amazing stories and poems, painted the most imaginative pictures and were a pleasure to be with. Being a teacher these days is incredibly hard work but it's so rewarding. It's also much more sociable than being a writer. I'm so glad that I now have time to write, but wouldn't have missed teaching for the world.
One final question...Do you have a blog/website? If so, what is it?
My website usually has information about my books and when they are on offer. Please visit and read about my children's books, poetry, short stories and fantasy trilogy. The website also covers book reviews from other authors and when I get the time I'd like to promote other authors, by inviting them to come and visit.
Related Posts