Interesting facts...
Tell us a Little about yourself.
I'm from SC originally. I live in NC now and work seasonally for the National Park Service. I've worked in a wide variety of unusual jobs (vet's office, chocolate factory, toy store, archaeological crew, wilderness retreat) that have been fodder for lots of stories down the road. I published a children's ABC book that I wrote and illustrated eons ago (really it was 2002), and also work as a book artist and letterpress printer.
Tell us your latest news
My debut novel BAYOU MY LOVE was released March 8, 2016. I was interviewed in USA TODAY, which was very exciting, and my publisher has accepted this novel as the first in a series. I'm thrilled to be able to keep Enza's story going for a while, and looking forward to bringing more characters into the Bayou books.

Thirty-year-old Enza Parker is at a crossroads. To prove to her overbearing father she can flip a house on her own, she takes on an ambitious project and it puts her in the path of the most alluring man she's ever met.

Enza plans to flip the house she inherited from her estranged grandmother, Vergie, in Bayou Sabine, Louisiana. As a child, she spent summers there until the day her mother—Vergie's daughter—inexplicably left. Since then, Enza hasn't let anyone get close to her.

Arriving in Bayou Sabine, Enza finds her house occupied by bedeviling firefighter Jack Mayronne. Enza has no intention of being a landlord, but Jack convinces her to let him stay in exchange for helping her with repairs. With only six weeks to fix the house and sell, she's determined to prove her father wrong, but she didn't count on all the delicious ways Jack could distract her.

When Enza's fling with Jack intensifies, she finds herself entangled with a vengeful arsonist from Jack's past. As she reaches her breaking point, she must decide: Should she sell the house and leave her past in Bayou Sabine behind for good, or can she overcome her fears and build a new life there with Jack?
Want to know more about Lauren Faulkenberry? Continue reading her in-depth interview...
When and why did you begin writing?
I remember writing as a kid, but I first sat down and seriously banged out a novel when I was 22. I'd been let go from a job, and rather than sit in my empty apartment staring at my cat, I started to write. It was a chick-lit sort of thing, a romantic comedy about a couple of girlfriends navigating through their 20s. It was terrible, and I never even finished it—but it got me writing with a goal in mind, and got me connected with a writer's group, and gave me the nudge to go into my MFA program a few years later. I guess it's a good thing I got canned that day.
When did you first consider yourself a writer?
Probably when I started my MFA program, when I was 26. I felt like being in a writing program gave me a little more credibility there. Oddly enough, I hated writing when I was an undergraduate. I was in art school and thought the papers I had to write for other classes were loathsome. My karma came round when I taught English Comp years later, but for some reason when I was in undergrad, "creative writing" wasn't on my radar. It seemed like everything I had to write was academic and therefore boring. (Academics: please don't send me hate mail. I later learned how to combine "creative" with "academic" and had fun writing essays in grad school. It's amazing how little we know at age 20.)
What inspired you to write your first book?
Friendship, love, heartache, and the search for humor in the tangle of it all. That "first book" was the one that will never see the light of day again, but since then, it seems my other books and stories revolve around those ideas as well. I guess navigating those relationships is what I'm most interested in at the moment.
Do you have a specific writing style?
I like to think I have a distinct voice, but I don't worry about it too much. I write the way I write, pay attention to the things that matter to me (rhythm, sound, language), and write the story I want to read. I like to write smart, sassy characters and I appreciate dry wit and the proper blend of humor and pathos, so I hope that comes through in the final drafts.
Is there a message in your novel that you want readers to grasp?
I don't typically write with a specific message in mind. For me, reading allows you to empathize with characters who are either in predicaments similar to yours, or completely alien to you. Either way, it allows you to project your own experiences onto the characters. I think the best books allow you to look at your own life through a different lens for a minute, and consider certain things about your own life. As a writer, I have no ideas, expectations, or predictions as to what my readers might feel or take away—but if they have an emotional reaction to the story, then I've done what I set out to do.
How much of the book is realistic? Are experiences based on someone you know, or events in your own life?
A fair amount of what I write is taken from my own life—I can't help but draw from my own experiences. Sometimes it's fleeting moments, a brief interaction with a person, a striking feature I notice in a stranger, a particular habit I like in a friend. Characters become composites of people I observe around me, but there are details about people that stick with me, things that make them unique and loveable, and those tend to end up on the page—though I never write about one person specifically. I had some specific memories of Louisiana (mainly of the landscape and atmosphere) that I used in BAYOU MY LOVE, but 90% of that book is fiction. My parents do a lot of carpentry and home repair, so I have some knowledge of that. But the rest of that novel was a little bit of research and a whole lot of imagining "What's the worst/funniest/wildest/saddest thing that could happen to Enza NOW?"
Do you see writing as a career?
I certainly hope it becomes a career for me. Right now I see it as a vocation—it's the thing I most love to do with my time, and it's a skill and a craft that I get lost in and strive to master. It's a source of great joy and a fierce challenge, and certainly a large part of me.
Can you share a little of your current work with us?
Right now, I'm working on the sequel to BAYOU MY LOVE. Without giving away any spoilers, I can say that new characters are introduced, new family conflicts arise, more dark secrets are revealed about Enza's family's past, and all of it comes to a head during Christmas dinner. Holidays are great for that sort of thing, right?
Is there anything you find particularly challenging in your writing?
Oh, so much of it. I think if writing's too easy, then you're doing it wrong. I write in bursts, and sometimes I write quickly, but it's always a challenge to capture the right mood, the right tension, and say things with the most evocative words. Sometimes the hardest part is shushing the inner editor long enough to get the meat of the story out. Then I can go back and polish everything and get the story exactly how I want it. I've trained myself to be okay with the messy drafts that happen in the beginning and have faith that I'll use all of that rough material to get where I need to be.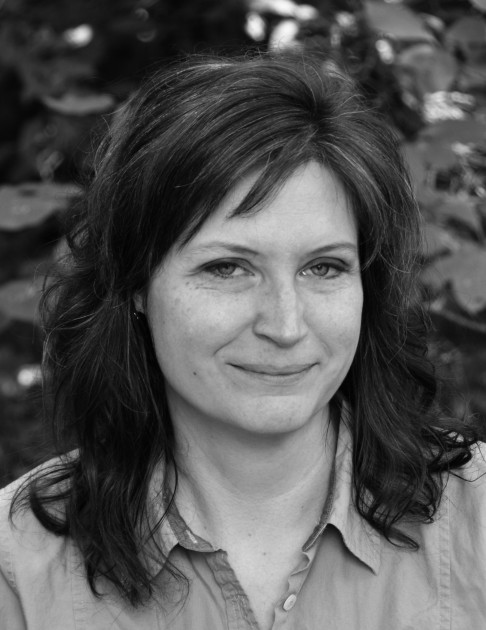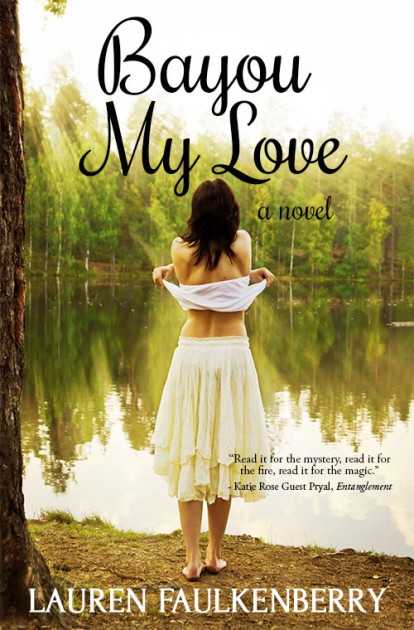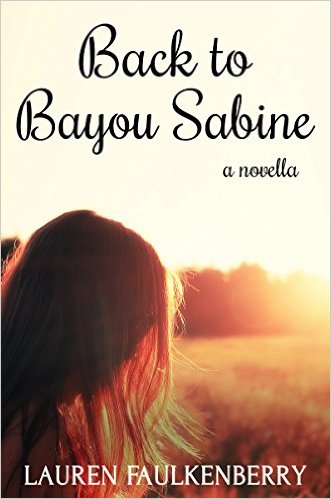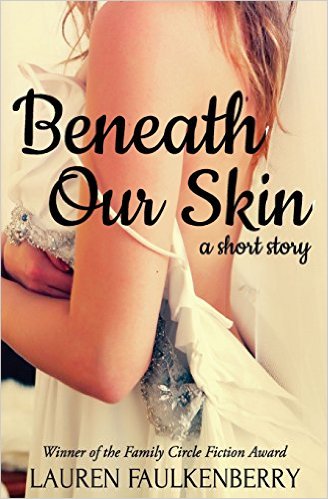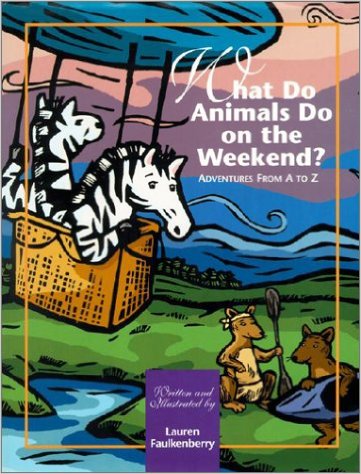 Who is your favorite author and what is it that really strikes you about their work?
Gosh, I have too many I like. I own a lot of Ron Rash's books. I love them for the language and connections between people and landscape. I just read Caroline Kepnes's YOU and thought it was spectacular. Talk about a unique voice and unforgettable narrator. I just finished Annabel Pitcher's MY SISTER LIVES ON THE MANTELPIECE and found it to be the perfect blend of funny and melancholy.
Do you have any advice for other writers?
Read as much as you can. Don't stop writing. Don't give up. Write the story you want to read. Find a supportive group of writers you can share with.
Do you have anything specific that you want to say to your readers?
Thanks for reading! I hope my readers enjoy reading my books as much as I enjoy writing them.
Do you remember the first book you read?
I remember my favorite childhood books were Harry the Dirty Dog and the Pokey Little Puppy. Oddly enough, I turned out not to be a more of a cat person.
Other than writing do you have any hobbies?
What TV shows/films do you enjoy watching?
If you were not a writer what else would you like to have done?
I went to school with the intention of being an archaeologist. I went to field school, went on digs, even worked on contract jobs for a while—until the pull of writing and printmaking became too strong to resist. So I suppose if I wasn't a writer, I'd go back to digging up real artifacts and not metaphorical ones.
One final question...Do you have a blog/website? If so what is it?
My official website is www.laurenfaulkenberry.com You can find my blog there, along with information on my books, interviews, book reviews and more!

Related Posts