***NEW RELEASE*** Romantic Suspense...Action Packed ***   
I'm excited to announce the release my new Romantic Suspense novel, MOUNT HAVEN. It's now available on Amazon, Barnes & Noble and iTunes. Go get your copy today! 
When Rowdy Cooper's life is turned upside down he & his family must find a way to go on. Will the move to Mount Haven prove therapeutic or lethal? Bailey's on the run.  For years she's been able to keep her secrets and fly under the radar.  Will that all change now that there's a new sheriff in town? Not to mention his sexy, too observant brother.  She loves Mount Haven but maybe it's time to move on before her past proves lethal for everyone.
I hope you will take a minute to check it out.  I'm already getting great reviews!
In other news, I am currently in the editing process for the sixth book in my Warrior Series, Exposed. I know some of you are anxious to read the next installment and will be happy to hear it should be out soon.
One last thing...with the holidays coming up I just want to take a minute to wish everyone a Happy Thanksgiving. We all have so much to be thankful for! Best Wishes.
--Melanie P. Smith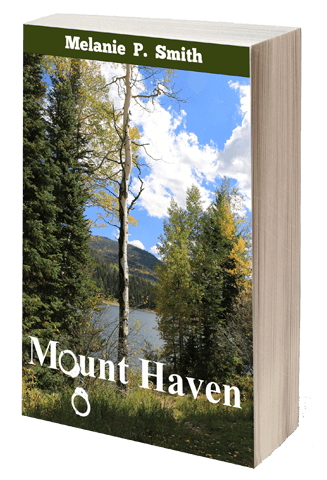 Related Posts