Interesting facts...
Amanda Steel is a multi-genre author. She sometimes writes under the pen name Aleesha Black. She is also a creative writing student and the co-host of "Reading in Bed", a monthly book review podcast.
Tell us a little about yourself?
I grew up in Bradford in the UK, and now live in Manchester. After studying two creative writing modules as part of my degree, which led me to act upon lifelong passion of writing, by publishing some of my work.
Tell us your latest news
I have a book out under my pen name Aleesha Black. The book is called Lost and Found. It's about a young woman who was kidnapped as a child, then sold to a childless couple. Before being reunited with her parents, she believed the people who bought her were her parents. This leads her struggle with her identity and the search for where she really belongs.
My other book "First Charge" is out soon. This is a completely different book. The genre is YA. The story follows Meredith, a mermaid descendant (and a strong female LGBT lead character) as she tries to do what she believes is right by protecting people with an important destiny.
When and why did you begin writing?
I've written for as long as I can remember. As a young child I rewrote some fairy tales, although I can't remember if they were any good or not. Then as a teenager, I used to sit at the back of science class writing song lyrics for my band. Nothing happened with the bands though, as none of us could sing.
What inspired you to write your first book?
My mum inspired my first book. I had started novels before, but was never able to get past a few chapters. Then my mum's idea about kidnapped children got me thinking. She believes that there is a black market where kidnapped children are sold to childless couples. This got me imagining what it would be like if one of them was reunited with their real family as an adult. The ideas stuck with me and I completed my first novel.
How did you come up with the title?
The original title was "While I was Gone" because one of the underlining themes of the story is everything Kayla has missed out with her real family while she was gone. However, the it's a two-part series, and the series titles Lost and Found. So, when my unscrupulous publisher ran off with my royalties and a certain website refused to take the book down, despite the fact I had the rights returned to me, I had to call it "Lost and Found" and use the pen name "Aleesha Black" to separate it from the original book.
How much of the book is realistic?
Sadly, the events of "Lost and Found" can happen. The storyline for "First Charge" is less realistic though. So far, I have met any mermaid descendants.
What book are you reading now?
I'm reading five different books at the moments; most of them are non-fiction. I'm finding "Screenwriting for Dummies" very helpful.
What are your current projects?
I've started the first draft of the third book in my YA series. I'm also onto the first round of editing on my Paranormal Crime, and I'm writing a screenplay. In-between all that I like to write poetry whenever I'm inspired.
Can you share a little of your current work with us?
(from Lost and Found by Aleesha Black)

Kayla studied his face and realised he was genuinely sorry, but she was still angry. She turned to Patricia who hadn't said anything. "And do you regret it too?"

"Of course I do," Patricia replied defensively.

"So given the chance to go back and change things, you'd do something different?"

"There's no sense in talking like that," Patricia told her, "nobody gets to go back and change things."
Do you have any advice for other writers?
Don't give up. You'll have rejections (unless you're very lucky) but keep going and read as much as you can; both fiction to learn what works and what doesn't, and non-fiction to learn how to improve.
What TV shows/films do you enjoy watching?
Supernatural, Glitch Travellers, Stranger Things and most of the superhero shows.
Favorite foods
I love KFC burgers, Chicken Bhuna, Cake and Ice cream.
If you were not a writer what else would you like to have done?
When I was a child I wanted to be a singer. I don't think it would have happened though; mainly because I can't sing.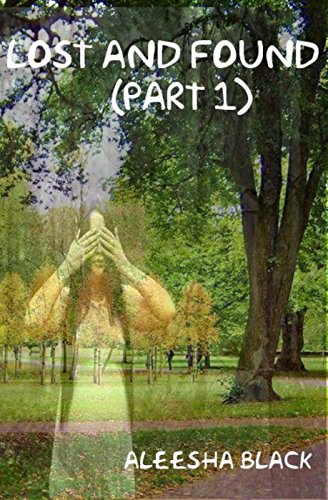 Imagine finding out your parents weren't your parents; that they bought you on the black market and lied to you for fifteen years. This is what Kayla Marshall has to deal with after she is reunited with her real family. She struggles to find where she belongs. Is it with the couple she grew up with and called Mum and Dad? Or is it her genetic family who she grew up thinking were a figment of her over-active imagination?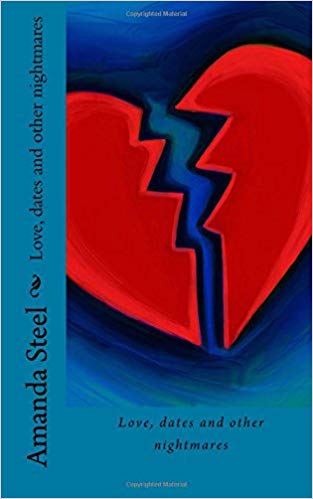 A collection of poetry involving bad dates and failed relationships, hopefully seeing the funny of it all, unless of course you made it into one of the poems.
Related Posts