Interesting facts...
Author Val Tobin – Short Bio
Val studied general arts at the University of Waterloo, then went to DeVry Toronto to get a diploma in Computer Information Systems. She worked in the computer industry as a software and Web developer for over ten years, during which time she started her formal education in energy work and metaphysical studies.
In October 2004, Val became a certified Reiki Master/Teacher. She acquired ATP® certification in March 2008, in Kona, Hawaii from Doreen Virtue, PhD.
Val started work on a bachelor of science in parapsychic science from the American Institute of Holistic Theology in March 2007 and received her degree in September 2010. After obtaining her master's degree in parapsychology at AIHT, Val has set her sights on the PhD, which she'll pursue as time and finances permit.
At the end of October 2008, Val returned to Kona, Hawaii to complete the Advanced ATP® training and in April 2010 to take the Spiritual Writing workshop and the Mediumship Certification class. Val wrote freelance for online magazine Suite101 and was Topic Editor for Paganism/Wicca and Webmaster Resources at Suite.
A published author, she contributed a story to Doreen Virtue's Hay House book Angel Words. Her novels are available on Smashwords, Amazon, and from other retailers in both e-book and paperback.

Have you ever finished reading a book (OR...been intrigued by a synopsis) and wished you could get to know one of the characters a little better? Well, you're in luck. Today we're talking to Detective Jacob Turner from About Three Authors: Poison Pen ...
Detective Turner, tell me a little about yourself. Where are you from? Is there anything you would like your fans to know about you that maybe wasn't revealed in your story?
I grew up in Toronto, Ontario, and moved to St. Catharines, Ontario, when I got the job with the Niagara police.
My hair started to turn grey when I was eighteen. Makes me feel like an old man, though my partner, Detective Skylar Lambersky, insists it makes me appear distinguished.


What was your childhood like?
Normal. My family's pretty tight, though my brother moved to Calgary when he graduated university. Since he's way out there and focused on his work as a geologist, my mother pesters me to get married and have a family.
I had fun growing up in TO. Lots to do and the freedom to do it, but frequently you read about murders around the city. I hated the thought of someone getting away with killing an innocent person. The urge to do something, to make a difference, made me want to become a detective. My family wasn't a cop family, so I had no one to tell me what I was getting into. I love my work, though.
Do you have any regrets? Is there anything you wished you had done differently?
I wish I could've figured out who killed Leon Patterson sooner. It would've avoided the whole fiasco at the Niagara River.
Where do you see yourself in five years?
I'd like to be married. Have kids. Maybe Robin's the woman for me. We'll see. Since she already has two great kids, we'd have an instant family. Hope she doesn't have a problem with me saying that publicly.
If there was one thing you could change about your past what would it be?
The past is the past. You can't mess with that.
If you could go anywhere with one person, who would you take and where would you go?
Well, my hero has always been FBI profiler John Douglas. I'd like to buy him a drink and ask him about his cases.
Will we be seeing more of you in the future or has your story already been told?
No one's story is over until they're dead. I'm not dead.
If you could change one thing about the world… what would it be?
I'd like to suck the fear right out of it. Fear leads to hate and hate drives people to kill.

Want to know more about Val Tobin? Continue reading her in depth interview...
Tell us a little about yourself?
I was a software/web developer for ten years, but have always been studying and learning. Before I got my diploma in Computer Information Systems, I studied literature and philosophy at the University of Waterloo.
While I was working in the computer industry, I got my Reiki Master/Teacher certifications, my Angel Therapy Practitioner® with Advanced Standing certifications from Doreen Virtue in Hawaii, a Bachelor of Science in Parapsychic Science, and a Masters in Parapsychology.
My husband and I have been married since 1983 and have two adult children and three grandchildren—and a cat named Scully.
Tell us your latest news.
I'll be attending book fairs and events in Ontario throughout the summer. Anyone who'd like to track me down and get a signed copy of my books should check my website to see where I'll be. I love to meet my readers.
When and why did you begin writing?
I've been writing since I learned to read. I can't not write. It's a compulsion.
When did you first consider yourself a writer?
Anytime I wrote, I considered myself a writer, whether it was the technical articles I wrote for Community MX or general interest articles for Suite101, or whether I wrote in my journal.
What inspired you to write your first book?
The Experiencers was inspired by the sky watches we did with some people from the UFO group we belong to. I've always had an interest in that subject and have had some interesting experiences. I wanted to explore UFOs and the conspiracies that go along with them.
How did you come up with the title?
The term "experiencer" was originally coined by Dr. John Mack, who worked with people who claim to have been abducted by aliens. The term is controversial. Some consider it a euphemism that downplays the reality. Others say abductee is too harsh and that there are positives to the experience. The different characters in both The Experiencers and A Ring of Truth fall on one side of the debate or the other, depending on what has happened to them.
Are experiences based on someone you know, or events in your own life?
Some of the incidents in The Valiant Chronicles are based on true events. Carolyn's experience with the UFO in the school yard is based on a true event, as is her encounter with John in the spirit world, and Michael's "dream" about Jessica.
What book(s) are you reading now?
Summer Day by Frank Parker; The Goldfinch by Donna Tartt; The Gates by Iain Rob Wright; I just finished The Paris Effect by K.S.R. Burns.
Are there any new authors that have grabbed your interest?
Frank Parker has caught my interest since I started reading Summer Day. He has a captivating style that draws you into the story. I enjoyed reading both of K.S.R. Burns's books as well. I'm eagerly anticipating reading Lesley Hayes's The Girl He Left Behind when I finish the ones I'm currently reading.
What are your current projects?
My current project is a non-fiction book based on my master's thesis called Changed for Life: The After-Effects of Near-Death Experience. Whether or not you believe that a near-death experience is a glimpse of the afterlife, you can't dispute that people return from the experience changed in fundamental ways. Most no longer fear death and completely revise their belief systems. Not only that, but studies have shown that simply learning about others' experiences can impact those who have never had a near-death experience.
I'm also planning a sequel to Storm Lake. Readers seem to want to know what happens next to Rachel, Jeff, and Peter.
Name one entity that you feel supported you outside of family members.
Writing groups such as IASD and WCYR. Also author Alan Annand. He's a gifted writer and his advice has been invaluable to me.
Do you see writing as a career?
Absolutely.
If you had to do it all over again, would you change anything in your latest book?
No, the way things unfolded is how they happened. Nothing else needs to be added, in my opinion. Anything else would be extraneous. Any alterations to existing events wouldn't feel right.
Do you recall how your interest in writing originated?
Whenever I read a story I loved, I wanted to write one of my own. I had this compulsion to communicate through story and through non-fiction as well.
Who is your favorite author and what is it that really strikes you about their work?
J.R.R. Tolkien is my favourite author. I love his writing and his storytelling. From the moment I started reading The Lord of the Rings I was hooked. I loved the way it made me feel. The story captivated me, I fell in love with the characters, and I was fascinated by Middle Earth and its inhabitants.
Can you share a little of your current work with us?
I'll share an excerpt from my newest release, Poison Pen:
This is from "Chapter 1," where we witness the murder Detective Jacob Turner must solve...
Three wannabe authors suffering from various mental disorders find themselves on a killer's radar when they interfere in the investigation of a colleague's murder.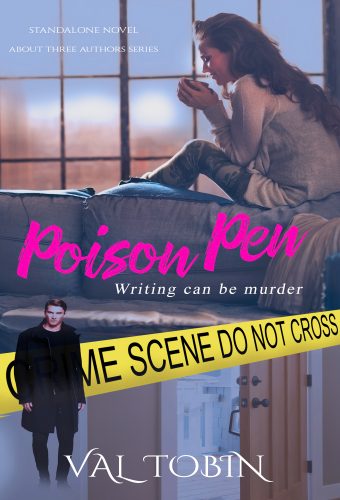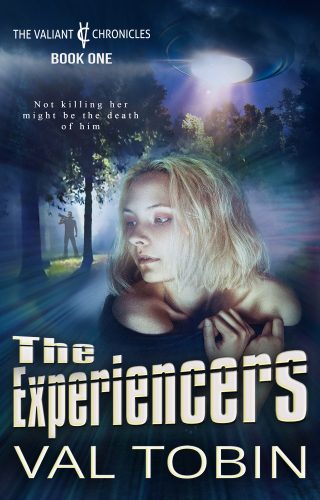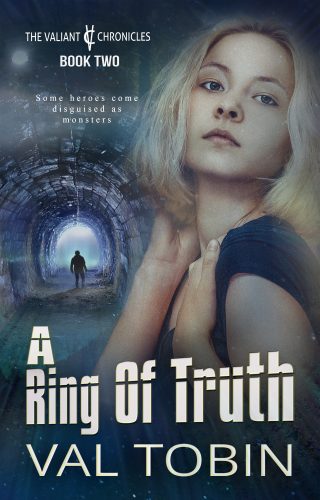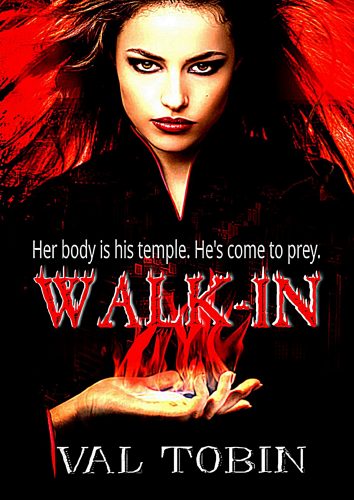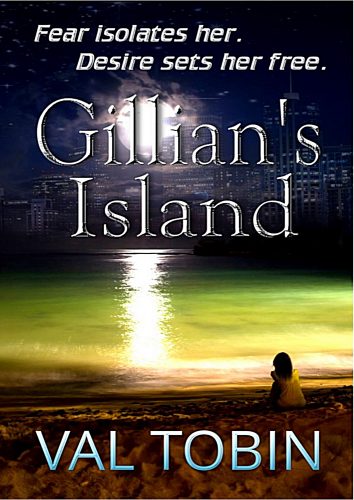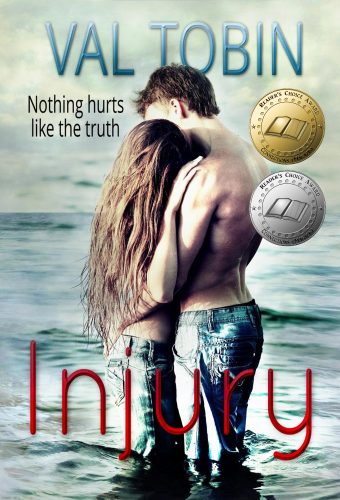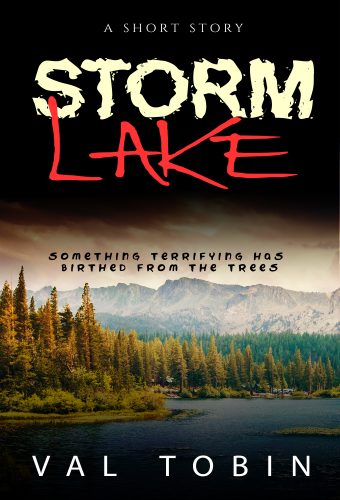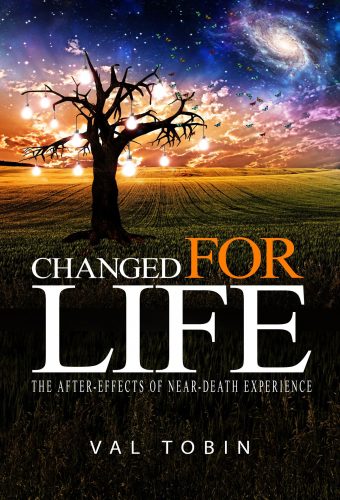 The place was a stone and steel palace. Whenever Conrad Barnes visited, which was often, the bile rose in his throat and his stomach churned with resentment.
But not today.
He parked his bike next to the fifteen-hundred-square-foot garage and hooked his helmet over the handlebars. On any other day, he would've stewed over the fact that the garage alone dwarfed his house.
But not today.
He almost whistled as he approached the glass-enclosed front entrance. With his head down, he exposed to the security cameras only the top of the long, blond wig he wore. He threw a quick glance towards the Niagara River, which fronted one thousand feet of the property on the outskirts of Niagara-on-the-Lake in Ontario. Coast clear, Conrad eased the glass door open and slipped onto the porch.
Before ringing the bell, he removed the wig and the women's bulky sweater he wore despite the warm, humid air and stuffed them into the backpack he carried. Next, he wiped his lipstick-coated mouth with a moist towelette. He shoved the soiled tissue and the rest of the packet into a Ziploc bag and then into the backpack.
Later, he'd burn the soiled tissue but planned to keep what remained of the packet—no need to be wasteful. The backpack he set in the right corner of the porch beside the front door. He ran a hand through his jet-black hair to remove the flatness from the helmet and wig. The pair of running shoes he'd stolen from their owner remained on his feet.
After weeks of snooping, he'd scoped out every camera at every angle in the place. Thankfully, Leon Patterson valued his privacy and the electronic eyes focused outward only. Inside, Conrad would be safe from such surveillance, but he kept himself pressed to the front doors once he'd removed the wig and sweater.
He drew the cuff of his white collared shirt over his right fist and rang the doorbell with a cloth-covered knuckle. While he waited, he stuffed his hands in his pockets. With his right hand, he clutched the packet of ground water hemlock root, his ticket to riches and fame.
After a few minutes, he repeated the bell-ringing process. As he considered ringing a third time, the door opened, exposing a bleary-eyed, bed-headed Leon Patterson.
"What the hell are you doing here at six in the morning? Did we have an appointment?" Leon yawned, his jaw cracking.
Conrad frowned. "Oh, no. Tell me we have an appointment."
They didn't, of course. Everyone thought Conrad was attending a massage conference in nearby Niagara Falls. He'd spouted off about it often to prepare for this morning. The conference existed—he'd timed his visit here to coincide with it. He'd even registered for the conference, booked a hotel room, and checked in. It made the perfect alibi for a professional masseur, and he'd return to the room after he finished here.
Leon scrubbed his face with his hands and then ran them through his wavy brown hair, spiking it up even more. "Didn't you have a conference?"
"Starts tomorrow." Conrad frowned as though puzzled.
"My phone didn't fire off a reminder."
"What the hell? Weird, man. It's in my appointment book. Sorry I woke you for nothing." He brightened as though struck with a brilliant idea. "Why don't I give you a free half-hour massage for the inconvenience?"
"I haven't even had coffee." Leon hesitated, squinting in contemplation. "But it'd be great." After another pause, he said, "I'll pay you. It's your job, and you should be paid for your time."
Yeah, Mister Money Bags has it to throw around. Conrad smiled. "Sure, I'll take your money."
Leon opened the door wide and ushered Conrad into the main foyer. An opulent living room with grey broadloom and French provincial couches, chairs, and loveseats in tan sprawled to his right. A glass coffee table, a glass hutch, and a large glass china cabinet added sparkle to the room.
Whenever he entered this house, he fought the urge to smash everything. He visualized taking a sledgehammer to all that fragile junk. If it weren't for this pompous jerk, Conrad would be rich, famous—happy. As it was, he struggled to pay his bills while Leon rattled around in an enormous mansion with only his sister Daphne to share it.
Pretentious. Who needs seven thousand square feet of home?
His desire for what Leon owned didn't strike Conrad as hypocritical. The little peckerhead had everything handed to him. Leon hadn't earned it, hadn't struggled the way Conrad struggled. How was that fair?
Forcing his teeth to unclench, he made his way to the kitchen, Leon padding after him.
"Shall we have coffee to wake you up?" Conrad stopped next to the cappuccino machine and inclined his head. "I'd make it for you, buddy, but I don't know how to work this contraption."
Leon, fully awake now, grinned. "No problem. Sit."
Conrad eyed the four rattan-backed barstools pushed up against the gleaming white island in the centre of the kitchen. He strolled over to a stool snugged up against the island near the embedded gas range. When Leon turned away to set up the coffee maker, Conrad covered his hand with his shirt cuff and yanked the stool out. By the time Leon spun around again, Conrad sat on the barstool, elbows on the island's granite top, chin resting on hands.
"I gotta say, I rarely wake up this early." Leon set spoons, sugar, and milk in front of Conrad.
"Where's Daphne?" She was at work, but he needed Leon to verify. Better to be safe. The last thing he needed was his future wife walking in on him murdering her brother—not that she knew she was his future wife. The housekeeper always arrived in the afternoon, so he was safe there, too.
"Work. She has the morning shift at the diner all week."
"Bummer. Wasn't she on the night shift last week?"
"Yeah."
The coffee maker rumbled and Leon retrieved mugs from the cupboard. "She doesn't mind. We're sure the job's only temporary."
"You helping sell her book?" A big-name author such as Leon surely worked his magic for his sister even though he'd done diddly squat for his good pal Conrad. Selfish. The man was self-absorbed and selfish.
"I'm doing what I can, sure." Leon poured coffee and walked the mugs to the island. He snagged a seat next to Conrad and doctored his coffee with milk and sugar.
When Conrad didn't make a move to add anything to his coffee, Leon raised his brows. "Aren't you having milk?"
"Nah. I'm cutting out dairy." He wasn't. The less he touched in the house, the better. In a few minutes, Leon would thrash on the floor in death throes. Whether Conrad used dairy wouldn't matter to Leon ever again.
"You got a lactose problem? I didn't know that."
Conrad shrugged. "Neither did I."
He stifled the smirk before it displayed on his face and grinned instead. A glance at the time showed twenty minutes had passed—time to get this project underway.
"Hey, can I buy a copy of your last paperback from you?" That ought to shove Leon's ass from the room.
Delight crossed Leon's face. "Yeah, sure. Awesome."
"Can you sign it? Make it out to Beth Holmes and add today's date? I'm giving it as a gift."
"Sure. Be right back."
The moment Leon disappeared from sight, Conrad slipped the packet of powder from his pocket and tipped it into Leon's coffee.
Poison was a woman's weapon. As an aspiring author, Conrad often researched murder. After deciding to use poison, he'd visited the library in St. Catharines to figure out which one suited his needs. Water hemlock fit perfectly into his plans. It worked fast and would make Leon suffer before he died.
Served him right. He should have helped Conrad sell his novel. Leon had influence, but his petty selfishness made him keep all the fame and glory for himself. He wasn't even a talented writer. His editor did the heavy lifting. Conrad had read Leon's books and found the stories lacked depth. They weren't intellectually stimulating masterpieces like Conrad's novels.
"Here ya go." Leon reappeared and held up the book, front facing out.
The cover showed a half-naked couple canoodling, glittering masks covering their eyes, the woman's wrists in handcuffs. He opened the book and displayed the title page. On it, he'd written To Beth Holmes. Hope it spices up your nights. Leon Patterson. Under the signature, he'd written the current date. The signature displayed exaggerated loops and swirls.
Conrad winced. Erotica. The man wrote erotica and made millions from it. Life just wasn't fair. He picked up his mug and raised it in a toast. "Thanks, buddy. Cheers."
Leon raised his mug and tapped it against Conrad's. "Cheers."
Conrad sipped, his gaze riveted on Leon's eyes as he drank the tainted coffee. No matter what, Conrad wanted to witness the light in the other man's eyes dim and flicker out. He'd read about killers who'd watched their victims die. What a rare and precious opportunity to observe the moment of death. This would be research as well as revenge.
Fifteen minutes later, the tremors started and Leon's mug crashed to the floor. His mouth opened and closed, opened and closed, and he made a pleading gesture with his hands. His eyes went wide and the aroma of shit rent the air. He tumbled from his chair onto the cold, hard floor, his groans filling the room as he curled into a ball.
"Gee, buddy," Conrad said, "don't you feel well?"
Do you have anything specific that you want to say to your readers?
Thank you so much for reading my books. I appreciate each and every one of you.
Other than writing do you have any hobbies?
Reading.

One final question...Do you have a blog/website? If so what is it?
I have both!

Related Posts