Interesting facts...
Tell us a Little about yourself.
Hi, my name is Renea, and I'm an Author of Adult Romance. I was born and raised in a small town in Oklahoma, where I found a love for words at a young age. I'm an avid rock collector, love the sun (I get temperamental and whiny when it's raining). I'm a coffeeholic (long ago replaced my blood with the stuff) and love German Chocolate cake and Banana pudding (yeah, I have a sweet-tooth). I have an awesomely wonderful husband and five adult children. Two sons who are wonderful young men, (mama couldn't be prouder) and are volunteer firefighters in a small town in rural Oklahoma, as well work their butts off at full-time jobs. Three daughters. #1, is a courageous, caring, loving person, and is finding her way in this big old world, #2 does her thing and goes her own way, and #3 is employed full-time, going to school to become a nurse, and is working at being an author in her spare time. I have 10 grandchildren (God do I feel old) that I love very much and would love to see more of. Well, I guess that's about all as that pretty much sums up all there is to know about this author! 😉

Have you ever finished reading a book (OR...been intrigued by a synopsis) and wished you could get to know one of the characters a little better? Well, you're in luck. Get to know Andrea Cody, from Beyond Right or Wrong (Beyond Series book 1)...
Andrea, tell me a little about yourself. Where are you from? Is there anything you would like your fans to know about you that maybe wasn't revealed in your story?
I've recently settled in Dallas Texas, but originally I'm from Los Angeles. As for what you may not know about me? That answer is pretty simple...I know some of you looked at me in the beginning with contempt. And for what I did, I probably deserved it. But where emotions are concerned...the heart doesn't no right or wrong.
Where did you grow up and what was your childhood like?
I grew up in Los Angeles, California, and to be blunt, my childhood was shitty! Except when I was with my grandma.
Do you have any regrets? Is there anything you wished you had done differently?
Yes, I wish I had paid closer attention the day I lost my partner in Los Angeles. Maybe he'd be alive today if I had.
Where do you see yourself in five years?
Still married to Clint with several Amber-eyed babies at my feet.
If there was one thing you could change about your past what would it be?
Losing my daddy.
Mountains or Beach?
Most definitely beach...I'm scared of heights.

Want to know more about Renea Taylor? Continue reading her in depth interview...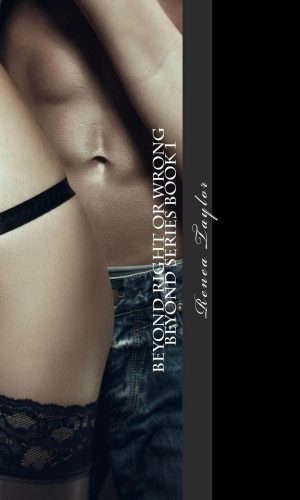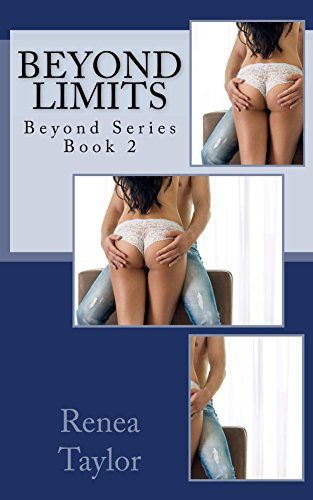 Tell us a little about yourself?
I'm a married grandmother of 10, yes I said 10...lol. I'm a Summer person, I hate Winter, love German Chocolate cake and Banana pudding. And I'm a coffee addict.
When and why did you begin writing?
I began writing at about the age of forty. And I started because I love words, and I hoped to help others fall in love with them as well.
When did you first consider yourself a writer?
When I got my first review and realized that readers liked my writing.
What inspired you to write your first book?
Dreams.
Do you have a specific writing style?
Not really.
How much of the book is realistic?
I think quite a bit of it, as love comes even when it's wrong.
What books have most influenced your life most? A mentor?
Nora Roberts.
What book are you reading now?
I just finished reading Emerald Island, by Fiona Blake.
Are there any new authors that have grasped your interest?
Yes, actually. Fiona Blake, Tijan, Lacy Alexander...just to name a few.
What are your current projects?
I am currently working on book 3 of the Beyond series, but have others on the fire as well.
Do you see writing as a career?
I hope to make it one.
Can you share a little of your current work with us?
My Current work is Beyond Desire, book 3 in my Beyond Series.
My name is Penny White, and a little less than a year ago I'd buried my heart. And yes, it's true, time does heal, but sometimes...sometimes scars are left behind in the wake of tragedy. Sometimes those scars are visible, sometimes they're not. In my case, they were the invisible kind. The kind that others can't touch or feel. The kind that allows you to cope and move forward...but never forget. Everything I had ever known, loved or dreamed was ripped from me, and I was given a new name, a new residence and a new look. All in the name of protection. When what I really wanted, was to rewind time. To go back a year earlier and change the final outcome of the day my life had shattered.
Who designed the covers?
I did my own covers.
What was the hardest part of writing your book?
The moral dilemma.
Do you have any advice for other writers?
If it is your dream...follow it.
Other than writing do you have any hobbies?
Yes, I paint, draw, sew, knit and crochet.
What TV shows/films do you enjoy watching?
Criminal Minds, A Haunting and anything that has to do with Archaeology.
One final question...Do you have a blog/website? If so what is it?
Related Posts